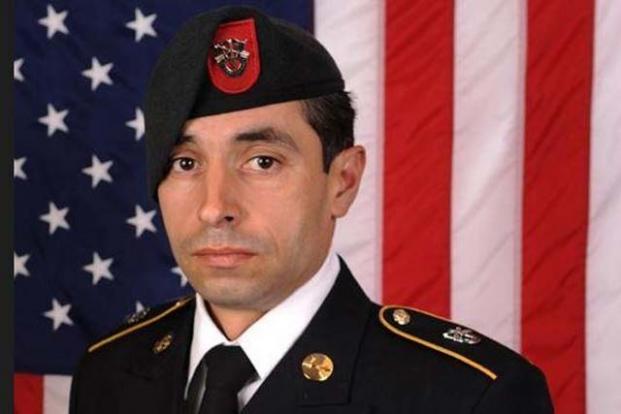 A little more than one year after Army Staff Sergeant Mark De Alencar was killed in action, his widow Natasha and their five children will receive the keys to a newly constructed mortgage-free home in Navarre.
The home is being provided through funding from Building Homes for Heroes and Chase, and the family will receive the keys on June 13.
Advance Auto Parts, Truck Hero and York Home Comfort are also partners in the effort.
"We are truly honored to bless this family," said Tracy Bragg, manager of Advance Auto Parts in Navarre, who also serves as a director for the Greater Navarre Area Chamber of Commerce.
Bragg said her company aims to support the military from offering a daily discount to participating in projects such as this.
SSG De Alencar was killed in action in Afghanistan on April 8, 2017 after sustaining injuries caused by enemy small arms fire.
De Alencar's unit was performing counter-ISIS operations in Nangarhar Province at the time of his death.
Additionally, for his service to his country, De Alencar has been awarded the Purple Heart, five Army Commendation Medals, six Army Achievement Medals, the Iraq Campaign Medal with two stars, the Combat Infantryman Badge, the Expert Infantryman Badge, the Special Forces tab, the Ranger tab, the Parachutist Badge and the Air Assault Badge.
The June 13 ceremony will begin promptly at 11 a.m. Shuttle service transporting ceremony attendees to the home will begin at 9 a.m. at St. Sylvester Church, located at 6464 Gulf Breeze Parkway.