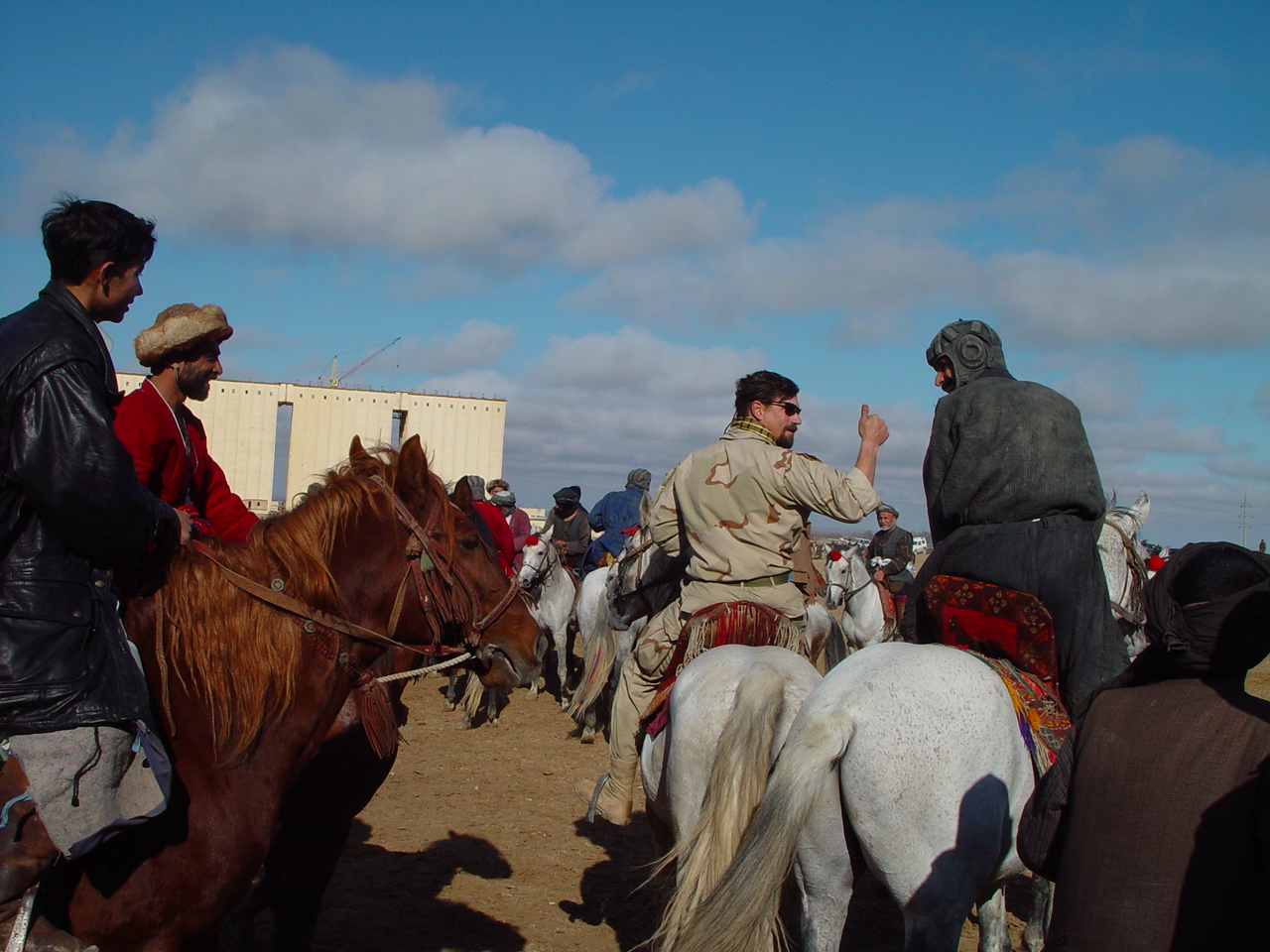 Former 5th Special Forces Group Weapons Sergeant First Class Michael Fouse (USA, Ret), a graduate of Milton High School, pictured with Afghani soldiers at the onset of Operation Enduring Freedom.
Shortly after the 9/11 terrorist attacks, elite U.S. Special Forces were dispatched to Northern Afghanistan to aid soldiers fighting the Taliban. Those Green Berets had to get around on horseback due to the rugged mountain terrain and became known as the "Horse Soldiers."
Today a monument in their honor, "De Oppresso Liber" stands near the 9/11 monument in New York City, and a best-selling book about their experience, "12 Strong: The Declassified True Story of the Horse Soldiers," has been made into movie by blockbuster producer Jerry Bruckheimer. The film is in theaters now.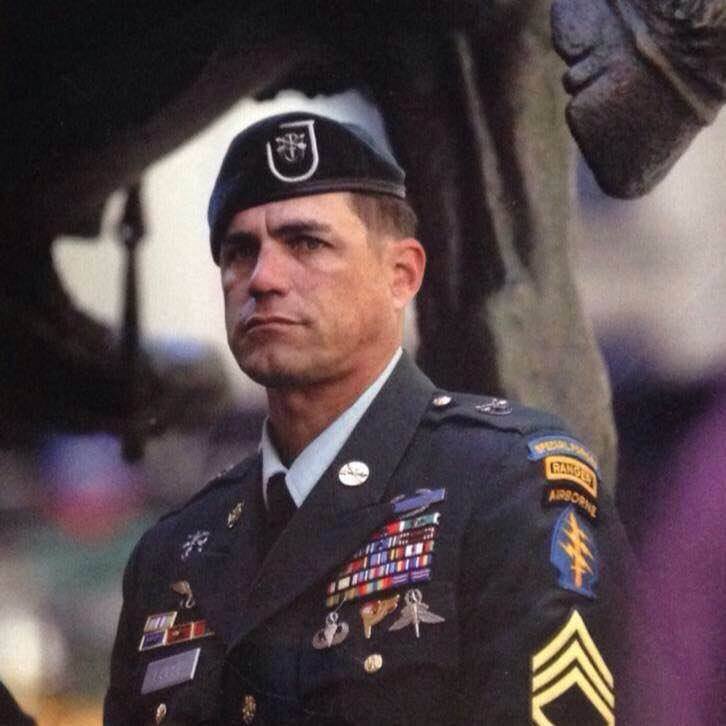 Fouse at the dedication of the "Horse Soldiers" statue in New York City.
Following his 1987 graduation from Milton High School, former 5th Special Forces Group Weapons Sergeant First Class Michael Fouse (USA, Ret) attended Marion Military Institute. Afterward, instead of returning to attend the University of West Florida and serve in the National Guard, he enlisted at Fort Bragg, North Carolina. "I wanted to do more," he said.
Fouse served four years in the 82nd Airborne and decided to try out for Special Forces. He completed the rigorous SF qualification course and went on to become part of Operational Detachment Alpha 534, the third of five SF teams to arrive in Afghanistan at the start Operation Enduring Freedom.
According to Fouse, the author of "12 Strong," Doug Stanton, conferred with him during the writing of the novel, and he shared photos which were included in author's book.
"He did a phenomenal job of writing the book," Fouse said, pointing out that the movie has some differences, which he attributes to needing to fit the story into a two-hour film.For example, he said the helicopter ride into Afghanistan took seven hours because they had to take the "long way."
The new film portrays ODA 595, which was one of the first two teams to arrive in Afghanistan in October 1991.
Fouse said ODA 595 was teamed up with General Abdul Rashid Dostum, who is now Vice President of Afghanistan. Fouse's ODA was teamed with General Muhammed Atta Noor, now Governor of Mazar-i-Sharif.
Fouse remembers how the two warlords would use walkie-talkies to smack talk the Taliban, threatening to call in U.S. airstrikes if they didn't surrender.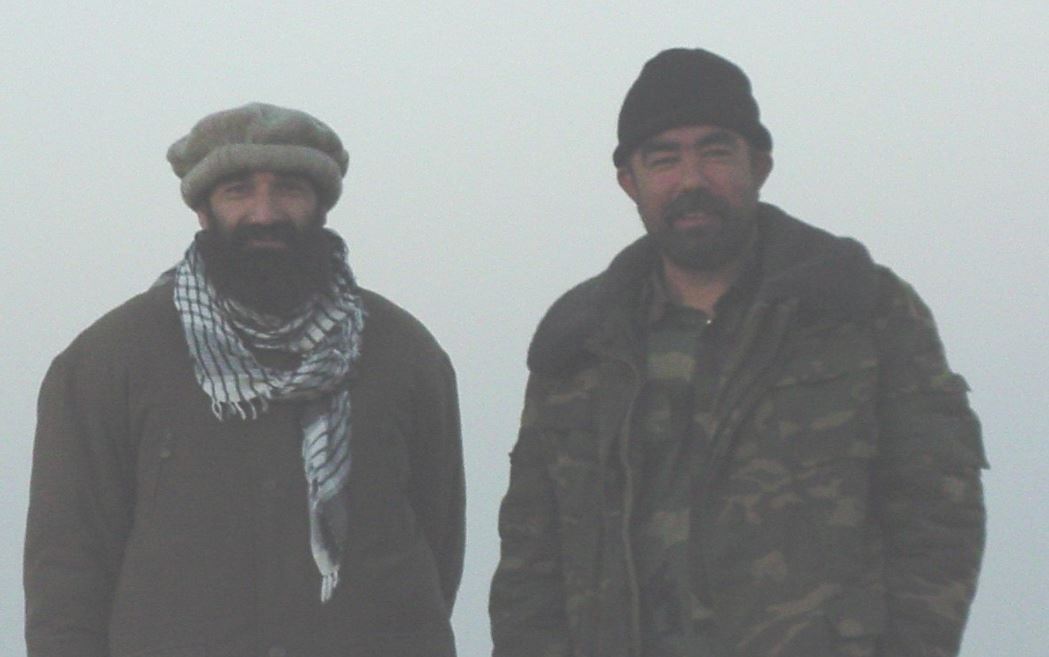 Photo of now Governor Muhammed Atta Noor and Afghanistan's Vice President Abdul Rashid Dostum, who fought with the Northern Alliance in 2001.
"I laughed my ass off the first time Atta and Dostum talked to one of the mullahs," Fouse said, explaining the duo would say things like they would send in the Angel of Death, their nickname for a female navigator aboard an AC-130 from Hurlburt Field which was used for air strikes.
Per Fouse the Taliban initially continued to resist surrender but eventually gave up after the Northern Alliance's use of psychological and military warfare.
Fouse retired following injuries he sustained during a separate combat mission. He's now an instructor with Ed4Online, teaching survival skills and shooting courses.