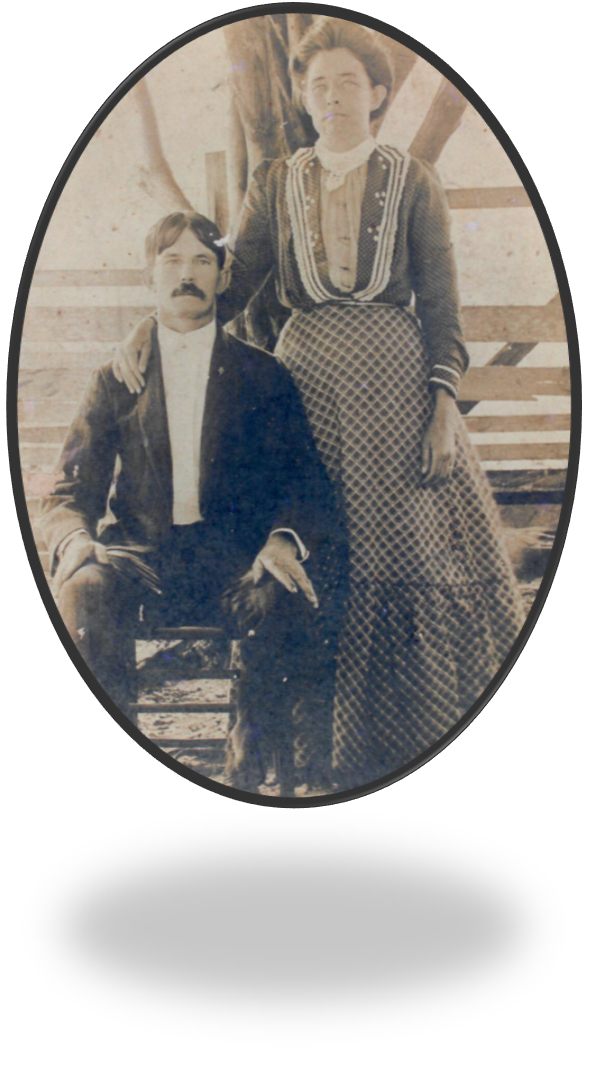 Early photo of William and Mary Balkum Tolbert. Photo courtesy of Betty Broxson Hawkins.
The Holley-Navarre Historical Society announces that a local history book project is underway.
Local and former residents and those with connections to the area are asked to submit their photograph collections to be scanned for the historic preservation project.
"We've excited about bringing together the community to preserve our area's rich history," said Brenda Barre, a society representative.
Romi White, publisher of South Santa Rosa News and a fellow member of the society, is facilitating production of the book.
Organizers say any proceeds from the eventual sales of the book will be donated to the society.
"We will be asking families to bring in their old photos to be scanned. They do not have to leave the photos with us but rather can simply contact me to arrange for a time to meet up to scan the collections," White said.
According to White, details about the photos will also be recorded at the time they are scanned.
"We'd like to try to get not only the names of people and locations in the photos but also interesting background information as it pertains to local history," she said.
To set up a time to bring in photos to be scanned, contact White at publisher@ssrnews.com. Appointments cannot be set up via social media, but those without an email address are encouraged to instead call 850-503-6242.
Additionally, the society is planning an Oct. 1 Founder's Day Fish Fry at Holley Ball Park to gather information for inclusion in the book.