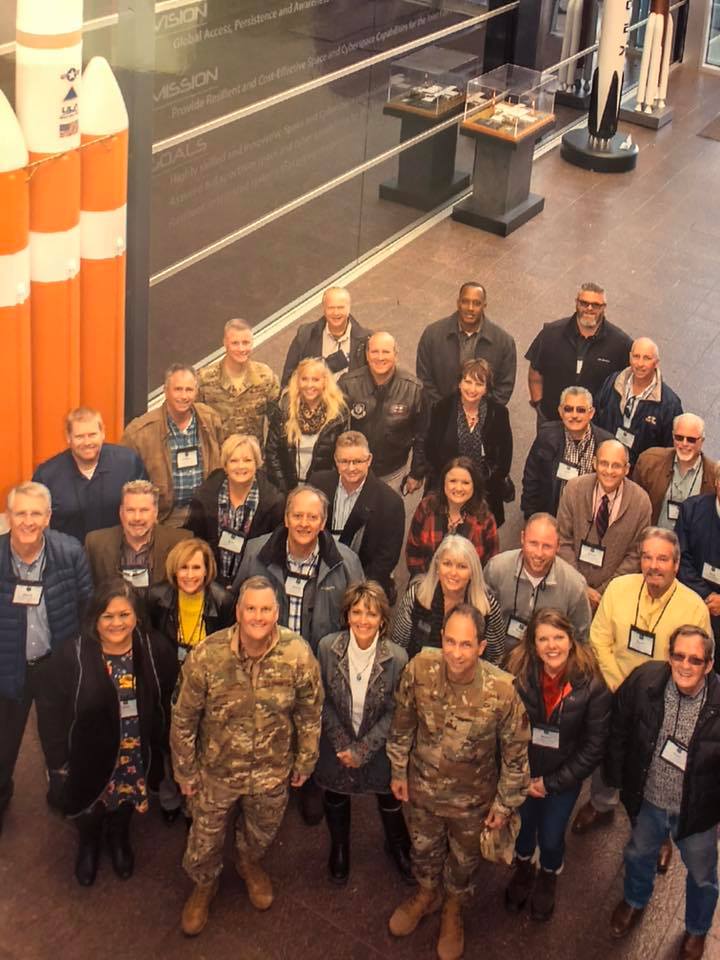 Key military and local leaders, including representatives from the Greater Navarre Area Chamber of Commerce and Navarre Board of Realtors, on Monday traveled to Peterson Air Force Base in Colorado for an Air Force Special Operations Command Civic Tour.
"So very honored to be invited to attend AFSOC's first civic leader tour in five years," Navarre Area Board of Realtors Executive Angela Campbell said, expressing her support for the military.
Lt. Gen. Marshall B. "Brad" Webb, Commander and Chief Gregory A. Smith, Command Chief Master Sergeant, AFSCOC, Hurlburt Field were two of seven military escorts for the civic leaders tour.
Other distinguished invited guests included Nick Chubb, chairman of the Fort Walton Beach Chamber of Commerce; Gordon King, Chairman of the Niceville/Valpraiso Chamber of Commerce; and Tony Hughes, co-chairman of the Greater Navarre Area Chamber of Commerce and a member of Okaloosa County Economic Development Council's Defense Support Initiative, was also invited to attend.
Peterson Air Force Base is home to the 21st Space Wing, the Air Force's only organization providing missile warning and space control to unified combatant commanders worldwide. Its home to 53 mission partners supported on Peterson AFB and Cheyenne Mountain Air Force Station, including North American Aerospace Defense Command, U.S. Northern Command, Air Force Space Command (AFSPC), Space and Missile Defense Command/Army Strategic Command and the 302nd Airlift Wing (USAF Reserves).