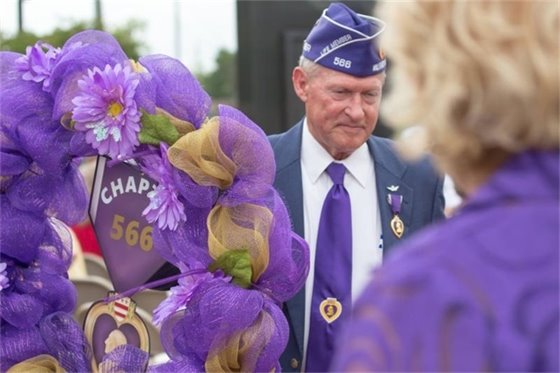 There are several Memorial Day ceremonies and fireworks displays planned for the local area and related closures have been announced, leading up to the holiday, which will take place Monday, May 31.
A Memorial Day ceremony will take place at 10 a.m., Mon., May 31 at Navarre Park, located at 8513 Navarre Parkway in Navarre. Guest speaker will be Lt. Colonel Retired Dan Schmidt. Navarre High School Navy Junior ROTC will provide the color guard, national anthem singers and buglers for Taps. Various local organizations will lay wreaths in memoriam. The Navarre American Legion Post 382 will serve hamburgers and hot dogs following the ceremony.
The Veterans Memorial Plaza's annual Memorial Day ceremony will also take place at 10 a.m., Mon., May 31 at 5191 Willing Street in Milton, in remembrance of the brave men and women who gave their lives while serving our country.
Fireworks displays are planned for:
Family Fun on Pensacola Beach Boardwalk Live Entertainment and Fireworks – Starts 12 noon, Sunday, May 30 at Pensacola Beach Boardwalk at 400 Quietwater Beach Rd., Pensacola Beach. Robbie Payner kicks off live entertainment at 12 noon and Goldmine Band plays at 5 p.m. on the Amphitheater State. At the Bamboo Willie's stage, Jim Brown & The Speed Kings plays at 2 p.m. and Tyler Livingston & The Absolutes plays at 8 p.m. The event will feature merchants, sidewalk sales, local artists and face painting. Fireworks display at 8 p.m.
Memorial Day Celebration and Fireworks – 7-9 p.m., Sat., May 29 and 6-9 p.m., Sun., May 30 at Village of Baytowne Wharf in Miramar Beach. Forrest Williams performs Saturday and free activities for children plus live entertainment on Sunday. Fireworks display Sunday at 9 p.m.
Memorial Day Weekend Fireworks – 9 p.m., Mon., May 30 at The Boardwalk on Okaloosa Island in Fort Walton Beach. Special display for the holiday.
Memorial Day Holiday Closures – the following offices will be closed Mon., May 31 for Memorial Day:
Santa Rosa County Board of Commissioners including the library system, animal services and the Central Landfill.

Santa Rosa County 9-1-1 dispatch, Lifeguard Ambulance Service and fire departments are open daily.

Santa Rosa County Clerk of the Court
Santa Rosa County Property Appraiser
Santa Rosa County Supervisor of Elections
Santa Rosa County Tax Collector