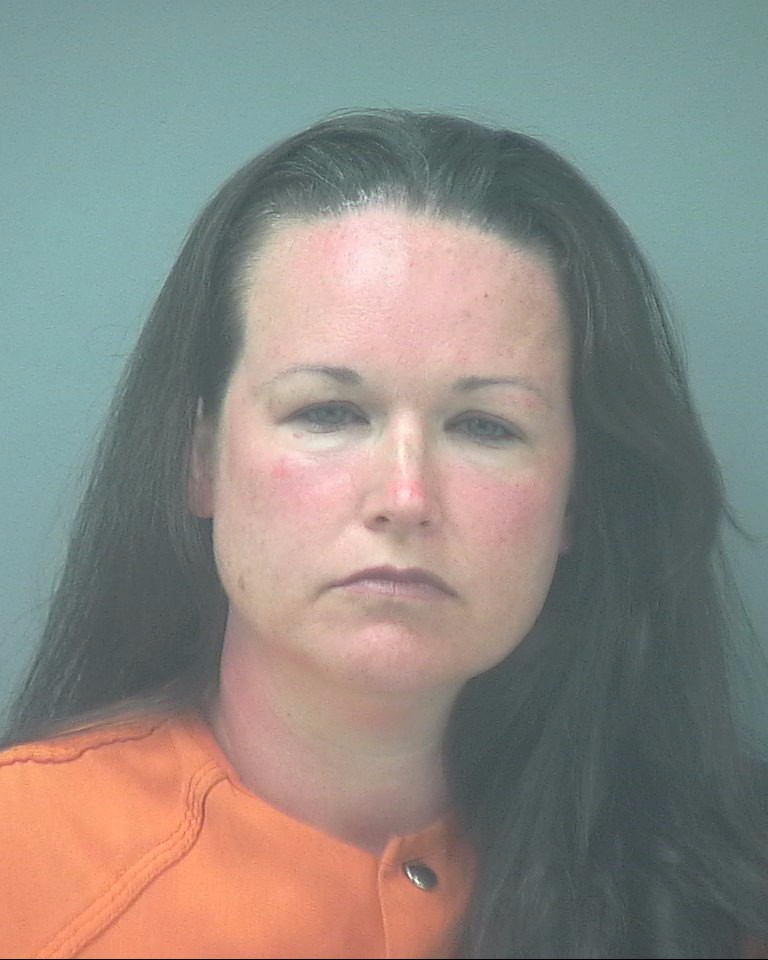 Santa Rosa County Sheriff's Office deputies on September 30 pulled over a woman for traveling 70 mph in a 45 mph zone.
A deputy in the arrest report noted he could "smell the odor of alcoholic beverage" coming from inside the vehicle and also noted the suspect's face was "flushed red" and that she had "bloodshot, watery eyes."
Subsequently the driver, Miranda Danielle Ross, was asked to exit and walk toward the back of the vehicle. The officer noted that as she did her steps were "staggered" and that she struck the side of her vehicle with her left shoulder due to lack of balance.
Although the officer reported she agreed to perform standardized field sobriety tasks, Ross did not perform them as instructed and was arrested for Driving Under the Influence.
"Once Ross was in handcuffs, she began to scream and curse at me. Ross then dropped to the ground on her own will and refused to stand up or walk after I gave her multiple lawful orders to do so," stated the officer.
The deputy went on to state that after being escorted to the patrol car, Ross kept her feet outside the vehicle "to prevent (the officer) from closing the door."
Police say Ross then began complaining of chest pains so EMS was requested. The report states Ross then became "verbally abusive" with EMS, screaming, cursing and stating she was an ER nurse.
Ross' arrest report lists her last known occupation as a nurse at Gulf Breeze Hospital.
"Every time EMS attempted to buckle her into the gurney, Ross would scream and kick her feet while demanding unreasonable requests," stated the officer. "Due to Ross becoming physically combative with EMS and her refusing treatment multiple times, it was determined that she would be placed back into my patrol vehicle."
A female deputy was assisting with placing Ross back into the patrol car and the arrest report states Ross became "physically combative" with both officers. The report states the female deputy grabbed Ross' legs to prevent the suspect from exiting the vehicle and that Ross reared back and kicked that deputy in her face "on purpose." The report states that when Ross attempted to kick the deputy a second time the officer used a taser to incapacitate the suspect.
In addition to the DUI charge, Ross was additionally charged with resisting arrest without violence, resisting arrest with violence and battery on a law enforcement officer.
Ross was transported to Santa Rosa County Jail, where she refused to provide a breath and urine sample. She was booked at 12:10 a.m.
Her bond was set at $17,000, and she was released at 11:10 a.m.