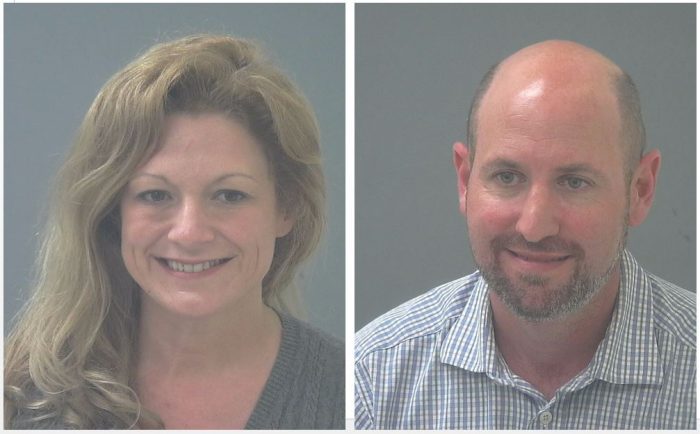 A Gulf Breeze couple has been arrested on four misdemeanor charges each after they were captured on video surveillance removing a political flag from the property of 67-year-old resident David Brannen, also of Gulf Breeze.
Geoffrey Michael Fraiche, 41, and his wife, Laura Webb-Fraiche, 38, who reside at 2618 Bay Street, were booked into Santa Rosa County Jail around 9:30 a.m. Both were released about 90 minutes later.
They're each facing the following charges: contributing to the delinquency of a minor, trespassing, larceny – petit theft, and criminal mischief – property damage of more than $200 but less than $1,000.
Santa Rosa County Sheriff's Office responded April 7 to 850 Silver Strand Court in Gulf Breeze in regard to a flag being taken from the victim.
The surveillance video, which was shared on social media, included the audio of a young child who could be heard trying to discourage the couple from proceeding with the act.