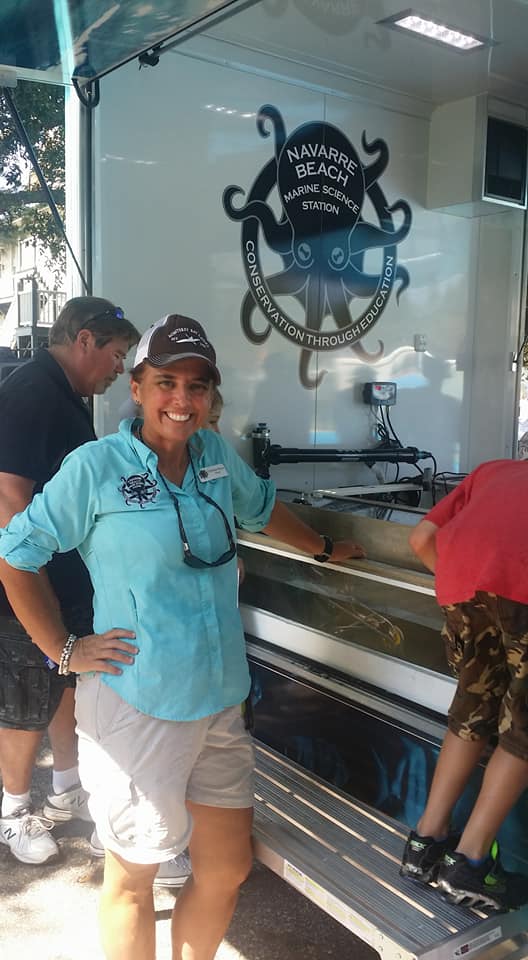 Award-winning educator Charlene Mauro, founder of the Navarre Beach Marine Science Station, announced Tuesday that she will be a featured teacher in PBS Learning Media's Shape of Life.
Earlier this year Mauro was named Environmental Educator of the Year by Sea World. It's one of many accolades she has received during her two decades as a teacher.
In 2016 she received the National Marine Educator's Association's Johnette B. Bosarge Memorial, a peer-recognition award, for exhibiting loyalty, efficiency, and enthusiasm for marine and aquatic education.
"I am thrilled to be the next feature teacher for PBS's Shape of Life," Mauro said. The short classroom videos are based on an original PBS series and available for free to students and educators around the globe.
Santa Rosa County Superintendent of Schools Tim Wyrosdick said the district is proud of Mauro's work. "Her leadership in science education has positively impacted thousands of students in Santa Rosa County and now the world can benefit from her passion," he said.
Shape of Life offers classroom videos depicting the evolution of the animal kingdom on planet earth, according to the show's website. Students and educators from all over the world explore animal adaptation, animations, and behaviors along with the amazing scientists who bring their stories to life.
"I have been using these materials for nearly 20 years," Mauro said.
Mauro went on to say the program offers lesson plans, readings, illustrations and activities that inspire a deeper dive into the phyla which she says explains so much of our existence.