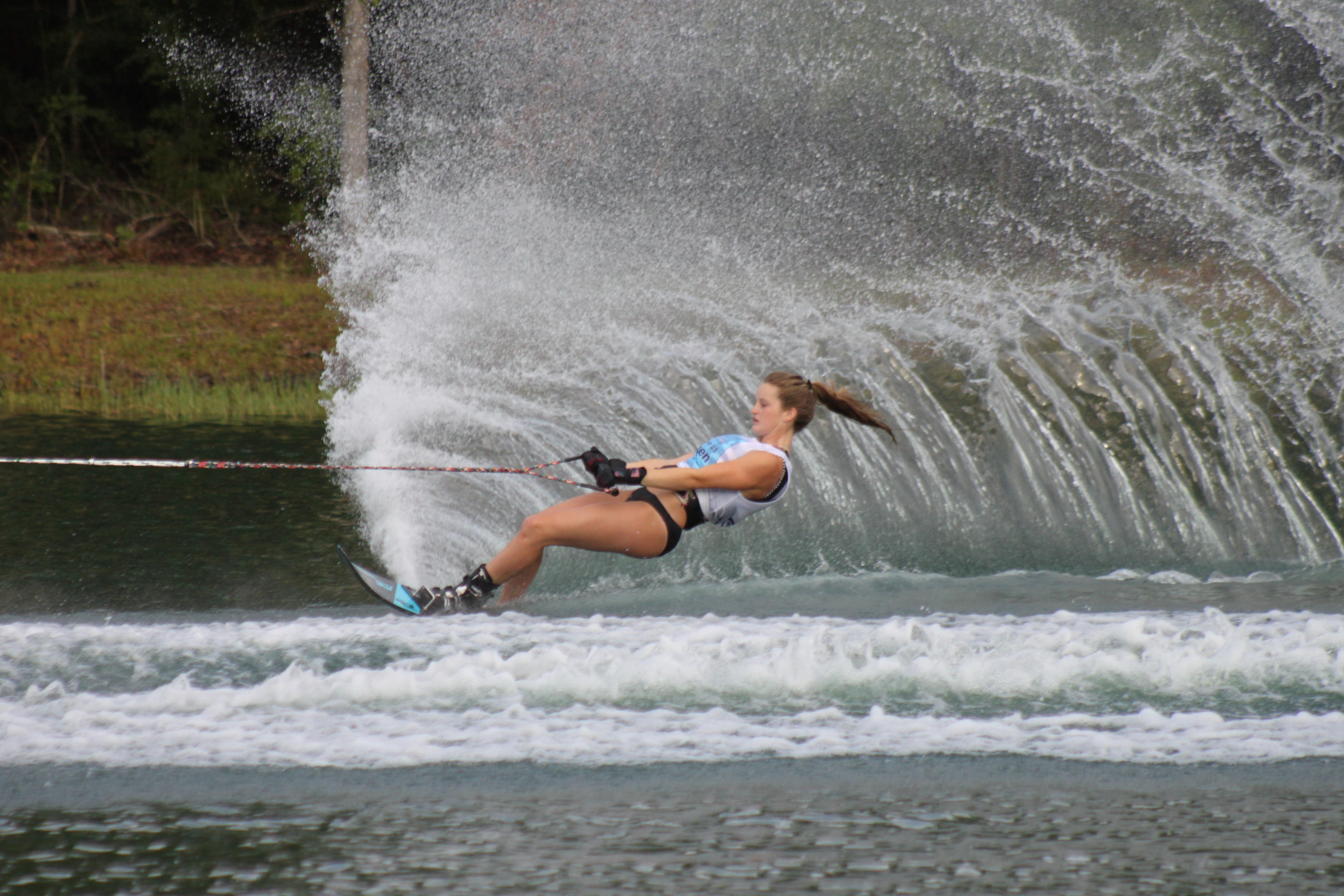 Santa Rosa resident Kennedy Hansen, 14, on June 26 won the girls trick and overall titles in the under 16 division at the Jr. U.S. Open, qualifying for next year's U.S. Jr. Masters Tournament.
According to U.S. Water Ski, some of the world's top junior water ski athletes competed for titles in slalom, tricks, jumping and overall.
"It was one of her biggest wins to date as it was against girls up to three years older than her," said proud mom, Kelly.
The Hansen family lives in Ski Watch Estates in Bagdad, a development built for residents who waterski, featuring man-made lakes surrounding the homes.
Kennedy has grown up skiing. She's been doing it for 13 years!
"Winning the overall title was definitely an upset," Kelly said, pointing out Kennedy will now be able to participate in the "most prestigious" waterskiing tourney — the U.S. Jr. Masters, which is held each year in May at Callaway Gardens in Pine Mountain, Georgia.
Kennedy has plenty of competition scheduled between now and then to prepare her for the tourney.
"Over the next couple of months she'll be focused on preparing for the national championships in August," Kelly said.
The road to nationals begins July 8-9 with Florida State championships in Santa Rosa Beach, Florida. Followed by regional championships in Tuscaloosa, Alabama July 19-23 and then the U.S. National Championships in San Marcos, Texas August 9-12.
"She's very close to breaking a national record in the trick event and training hard to break it before she moves into the next age division in August," said Kelly.