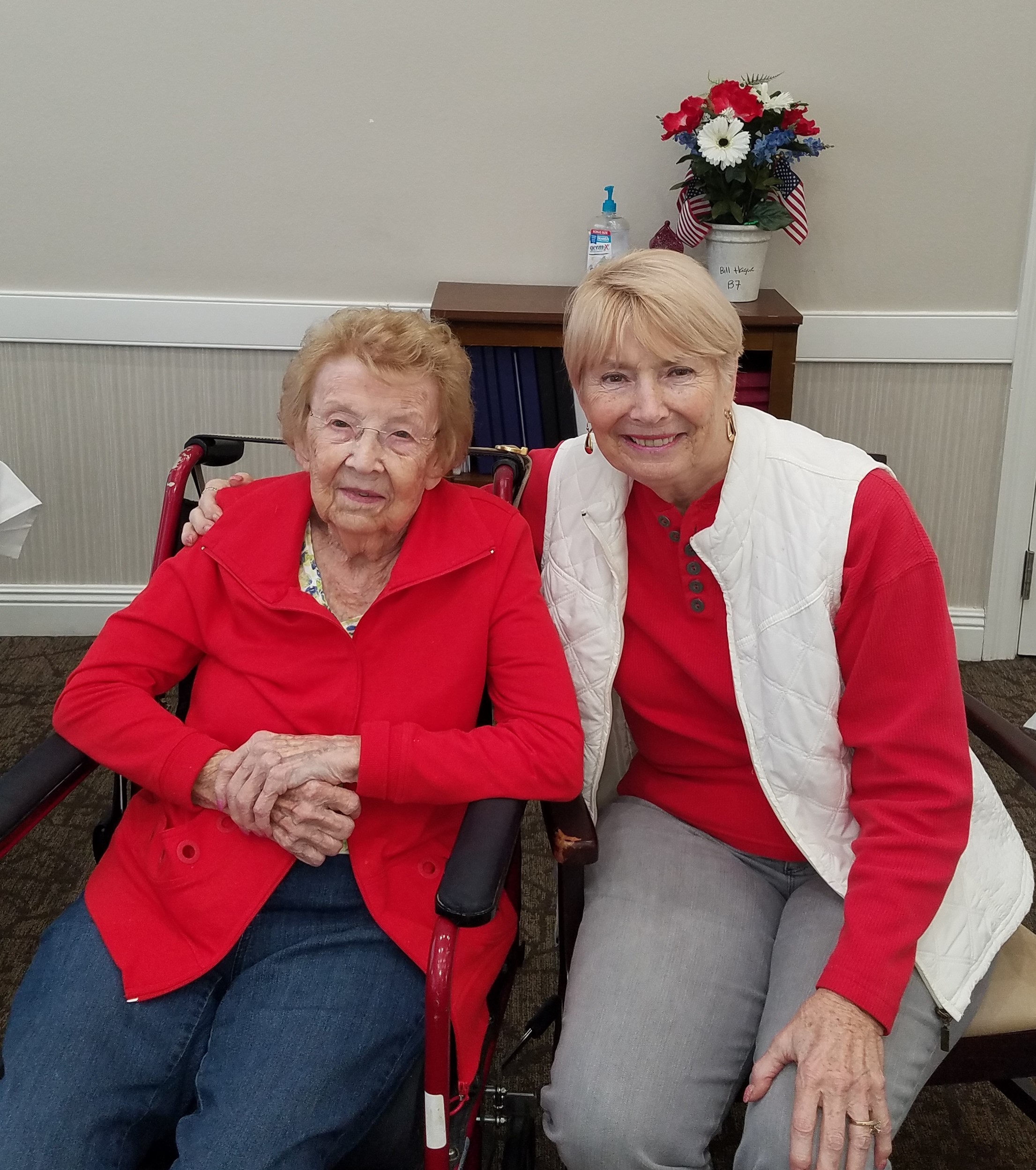 Evelyn Adams, pictured with her daughter, Nancy Forester
A very special Gulf Breeze resident, Evelyn Adams, will turn 100 years old on October 30th.
Born Evelyn Spurlock, in Adolphus, Kentucky in 1920, she spent the majority of her life in Pontiac, Michigan where she married Harry T. Adams in 1939. She was the youngest of four children.
In 2015, she and her husband moved to Gulf Breeze, Florida to live closer to their only child, Nancy Forester and her husband, Gary, of Navarre.
In 2016 the Adams' both moved into The Beacon Assisted Living, where they celebrated their 77th anniversary in August of that year. Mrs. Adams said the secret to their long happy marriage was, "Just being nice to each other." Harry passed away in 2017 at the age of 97.
Mrs. Adams has four great grandchildren: Breanne, Haley, Kennedy and Brian. She also has a great-great grandson, Atticus Sanders, born this year.
She loves to get pedicures and gel polish on her fingernails and enjoys doing word puzzles, watching television, going for rides along the beach road and going out to eat. Her favorite place to eat is Cracker Barrel.
Mrs. Adams has been healthy all of her life and only began any type of medication three years ago. She exercised by riding bikes and walking in her younger days and has always eaten on the healthy side but loves chocolate and ice cream.
She is an avid Blue Angel fan, loves to watch their practices and has often said, "If I could have another life, I'd be a Blue Angel pilot!"
The Beacon is having a Halloween party on the same day as her birthday, so her birthday celebration will being included. Cake, signs, presents and balloons will announce her special day. Many of her daughter's friends have been sending birthday cards, so she has been enjoying reading the cards and their notes as several arrive each day.