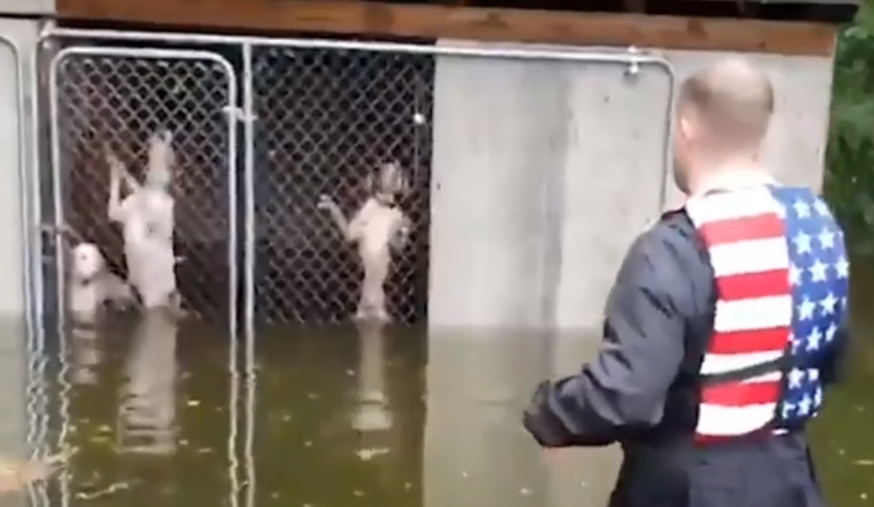 Saltwater Chick Designs and Snoop's Critter Closet have teamed up again this year for Hurricane Disaster Relief. Last year's efforts in our area helped fill a 24 foot moving truck for Harvey relief and we are working towards that goal again for Florence. This year, we have approximately 20 businesses who are authorized drop off locations for supplies. Below you will find a list of both needed supplies we are collecting and the drop off locations (From Pensacola to Panama City).
Our first truck will be leaving Friday Sept 21st bound for Wilmington, NC. First Round business pickups will be made Thursday Sept 20th. HOWEVER, donations will continue to be collected as a second truck will be heading out a week later.
Please follow Saltwater Chick Designs on Facebook @swcdesigns for updates.
Supply List
Pet Supplies
Dog & Cat Food, Wet & Dry
Dog & Cat treats
Puppy & kitten formula
Leashes, harnesses, collars
Water/Food bowls, toys
Dog beds
Puppy pads
Cat litter & litter boxes (disposable/small plastic/foil)
Kennels of all sizes – metal or plastic (not broken)
Dog/Puppy pens
Flea/Tick meds
Dog/Puppy shampoo, hot spot meds, etc.
Poop bags
**Anything pet related – doesn't have to be just dog and cat
Cleaning Supplies
Bleach, Clorox wipes, sponges, brooms, mops, buckets, etc.
Mosquito repellant
Washing detergent/Blue Dawn
Trash bags
Paper Products – paper towels, toilet paper, cups
Disposable plates & bowls
Plastic eating utensils – knives, forks, spoons
Food/Baby/Misc
Non-perishable food items (nothing that requires cooking)
Water/Juice/Gatorade
Tarps
Bungee Cords
Plastic Totes all sizes (WITH LIDS) – to keep things dry
Diapers, Wipes, baby food
Toiletries – hand sanitizer, wet wipes, shampoo, toothpaste, etc.
Towels & washcloths
Small, light fleece blankets
***NO CLOTHING, COMFORTERS, SLEEPING BAGS, BED SKIRTS, PILLOWS***
Donation Drop Off Locations
| | | |
| --- | --- | --- |
| Saltwater Chick Designs | 2029 Bahama Drive (hbts) | Navarre |
| Pet Nation | 1898 Andorra St | Navarre |
| The Kat House Hair Studio | 1814 Alpine Ave | Navarre |
| Navarre Beach Realty | 8305 Navarre Parkway | Navarre |
| Navarre Beach Pet Resort | 2286 FL-87 | Navarre |
| Navarre Area Board of Realtors | 1917 Navarre School Road | Navarre |
| | | |
| K9 Splash N Dash | 2876 Gulf Breeze Parkway | Gulf Breeze |
| | | |
| Primo Dog | 131 Hospital Dr NE | Fort Walton Beach |
| 3 Dogs and a Chick | 130 Miracle Strip Pkwy SE | Fort Walton Beach |
| Sharkbite | 1500 Freedom Self Storage Rd #6 | Fort Walton Beach |
| | | |
| The Doggy Bag | 34904 Emerald Coast Parkway | Destin |
| | | |
| Suncoast Pet Supplies | 11275 Emerald Coast Parkway | Miramar Beach |
| What's Up Dog Pet Supplies | 9970 US HWY 98W | Miramar Beach |
| | | |
| Dog-Harmony | 237 Market Street | Santa Rosa Beach |
| | | |
| Suncoast Pet Supplies | 7117 US 98 | Panama City Beach |
| Le Bone Temps | 1312 Beck Ave | Panama City |
| | | |
| Primo Dog Bed and Biscuits | 1023 Partin Drive N | Niceville |
| | | |
| Hair of the Dog | 537B Valparaiso Pkwy | Valparaiso |
| | | |
| Florida Academy of Pet Grooming | 4570 Chumuckla Hwy | Pace/Milton |
| | | |
| The Apple Market | 1021 Scenic Hwy | Pensacola |
| Mathes Lighting and Lamp | 1041 Creighton Road | Pensacola |
| | | |
| Pawsitively Scrumptious Bark Bakery & Boutique | 307 B Hwy 90 W | Crestview |