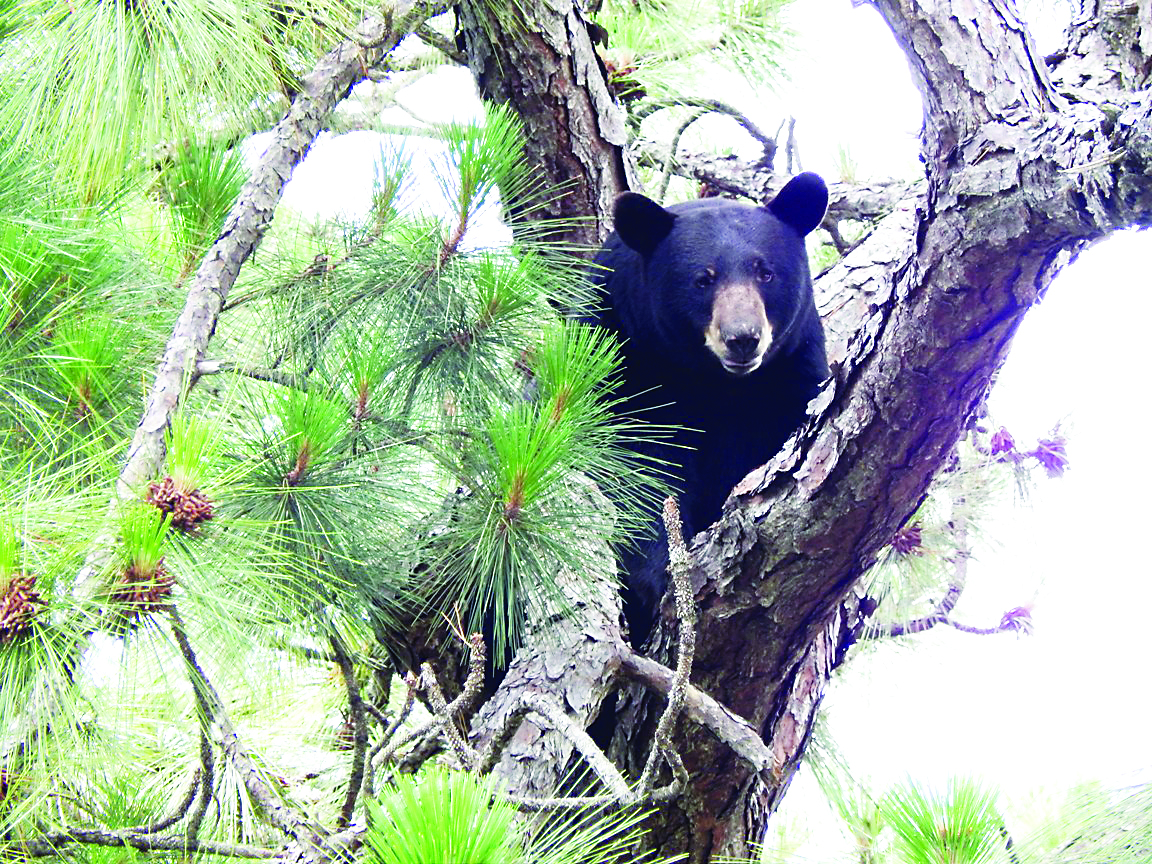 There's no doubt Florida's bear population is booming.
A 2015 bear study by the Florida Fish and Wildlife Conservation Commission indicated that the population in the western panhandle has swelled 75 percent over the past 13 years. And FWC also reports a "dramatic" increase in human-bear conflicts in Santa Rosa County.
But some long-time residents believe the relocation of bears to woodlands in our area by the FWC has compounded the problem and doubt officials have a true count of the local bear population.
"There were never bears around here," said, Scoot Harvell, who was born in 1946 and has lived in Holley all his life.
Harvell and others are pointing their fingers at FWC. "They started bringing in bears from other places. We didn't have a bear problem before that. People didn't even see bears a long time ago," Harvell said.
Fellow Holley resident Jerry Jernigan, who graduated high school in the early 1960s, agrees. "(FWC) caused this problem by moving bears here," he said, expressing doubt FWC has a true count of many bears are here now.
South Santa Rosa News reached out to FWC to request information about the number of bears which the agency has relocated to the area. However, the response received before publication didn't provide data to answer the question.
"Although relocation is a useful tool in rare instances for bear management, it does nothing to control the population of bears," said Spokesperson Susan Smith. "We look forward to presenting more information to our Commission at our June meeting," she said, adding, "Our focus will continue to be how to balance what's best for Florida's growing bear population with the safety of Florida families and our visitors."
Meanwhile Florida House District 3 Representative Doug Broxson recognizes the growing problem and is teaming up with FWC to host a public workshop for area residents to learn how to prevent bear activity around their homes and property.
"The presence of bears in residential areas is still on the rise. We must address the safety and property damage concerns of residents by reducing human-bear encounters through FWC teaching citizens proactive measures such as securing attractants like garbage and pet food, spreading awareness, and reporting bear activity," Broxson said.
A press release issued by Broxson states, "While black bears are rarely aggressive toward people, they can become bold when they grow accustomed to feeding on human-provided foods, such as pet foods, garbage, and bird seed. When this happens, black bears associate people with food and can lose their fear of humans. By learning how to eliminate food availability, most human-bear conflicts can be prevented."
The workshop will take place at 5:30 p.m., June 28 at First Baptist Church of Navarre's Fellowship Hall, located at 9302 Navarre Parkway.