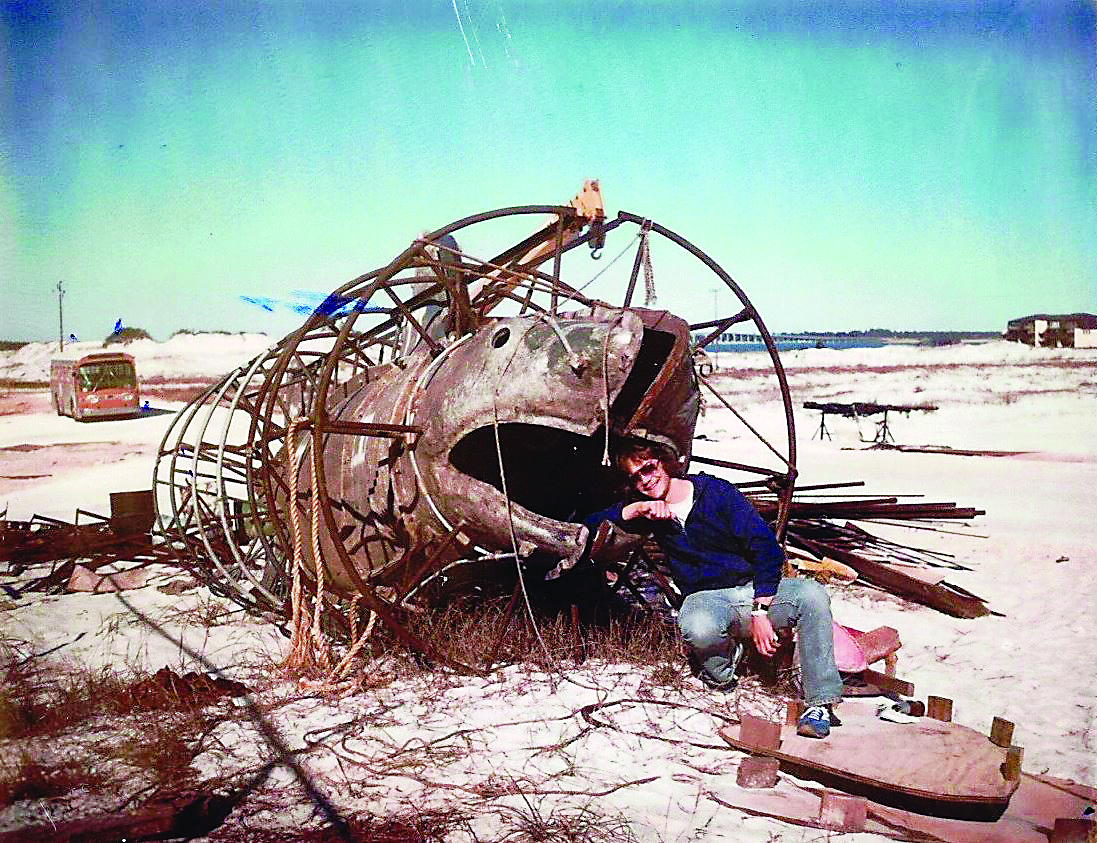 Long-time locals remember the filming of Jaws 2 at Navarre Beach in the fall of 1977. And some, including students at then Holley-Navarre Elementary and Gulf Breeze High School, were extras in the blockbuster sequel to Steven Spielberg's 1975 classic horror film about a great white shark terrorizing beachgoers.
Three mechanical sharks, including the one pictured here, were constructed for the sequel. According to Actor Marc Gilpin, during taping hammerhead sharks were circling the actors.
The former Holiday Inn, which destroyed during Hurricane Ivan in 2004, was used for staging and is now the site of the future Springhill Suites, which is currently under construction.