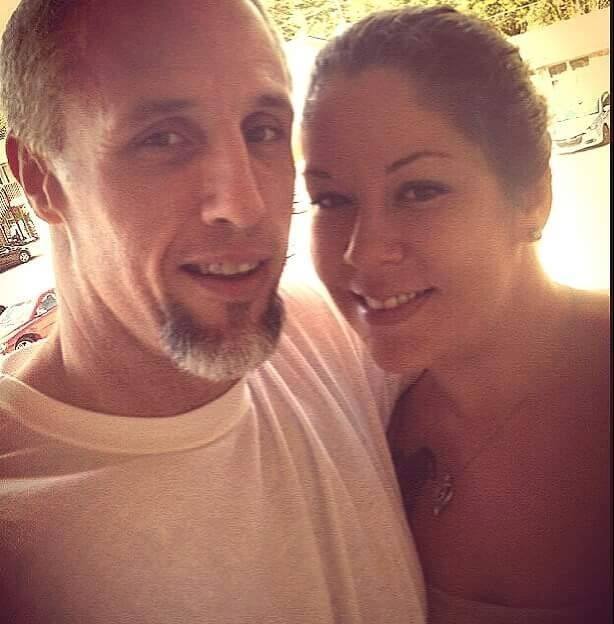 Santa Rosa County Sheriff Bob Johnson at this morning's Greater Navarre Area Chamber of Commerce monthly breakfast provided an update and behind-the-scenes details about the Boyette/Rice murder spree, which attracted national media attention to our area.
According to Johnson, Boyette's first attack, which took place at 2:20 a.m., Jan. 31 Emerald Sands Inn in Milton was on his former girlfriend, Alicia Greer, 30, who investigators believe he was trying to lure back.
Greer's friend and the second female victim in that incident, Jacqueline Moore, 39, was "just in the wrong place at the wrong time," Johnson said, noting police were not called to the scene until 7 a.m.
Greer's relationship with Boyette had been violent. Johnson said Boyette had a lengthy arrest record and was violent toward women in his life, including his own mother, who Johnson reported was scared of and hid from her son.
Johnson said his Major Crimes unit did a "fantastic job," determining Boyette was the suspect within hours of arriving on scene.
He also explained how Boyette was able to delay capture. Investigators discovered a relative had given Boyette $3,500 and a rental car.
Johnson said investigators do not believe Rice was involved in the Emerald Sands Inn incident. However State Attorney Bill Eddins said the two had known each other previously. Although Johnson believes there may have been some romantic involvement between Rice and Boyette, he stated there is "no evidence" of such.
After teaming up, Boyette and Rice avoided the use of social media, used pay-as-you-go cellular phones, limited the use of credit cards and stayed in woods Boyette knew well.
However, the duo Feb.2 traveled to the Walmart in Crestview, where Rice was recorded on surveillance camera purchasing ammunition, sleeping bags and hand warmers.
Johnson said the video showed Rice was "not in distress" and that she also purchased Hydroxycut at an adjacent GNC, using her rewards card in order to get points. Johnson said deputies believe the product was used to help them stay awake.
Speed loaders, which facilitate faster loading of a gun, were also bought.
The two suspects are accused of shooting nurse Peggy Broz, 51, Feb. 3 in the front yard of her Lillian, Alabama residence and stealing her car.
When Santa Rosa County Sheriff's Office investigators heard about the Broz homicide they contacted Baldwin County law enforcement. Johnson said that after Broz's stolen car was located, receipts inside the car led officers to the Walmart surveillance footage.
Rice's residence on Kamie Court in Milton was also searched Feb. 3, but Johnson reported there were "no signs of foul play."
U.S. Marshals got involved, and the Crime Stoppers reward for Boyette was increased to $21,000, including $10,000 from the Florida Department of Law Enforcement, $1,000 from a private citizen and $5,000 from the U.S. Marshal's Office.
The final victim was 28-year-old Kayla Crocker, a young mother from Beulah who was shot in her home Feb. 6 and died the following day. They "left her body in the house with a two year old," Johnson said.
Johnson said the deaths of Broz and Crocker were "totally random, targets of opportunity."
A citizen in West Point, Georgia recognized Crocker's stolen car from media reports, and Troup County Sheriff's Office contacted Johnson, who asked if they were certain Boyette and Rice were inside the room. Johnson said the Sheriff reported Boyette had pulled back the curtain and waved at cops.
"It was a game to him," Johnson said.
Rice later exited the West Point Motel room where the two were cornered by law enforcement. Boyette committed suicide minutes later via gunshot.
Johnson said he told CNN'S Ashley Banfield that Boyette had "lived like a coward and died like a coward."
As for Rice, Johnson made it clear that if convicited she will "never see the light of day again" outside of prison.
Additionally, Johnson said the investigation into other individuals who may have aided Boyette and Rice also continues.