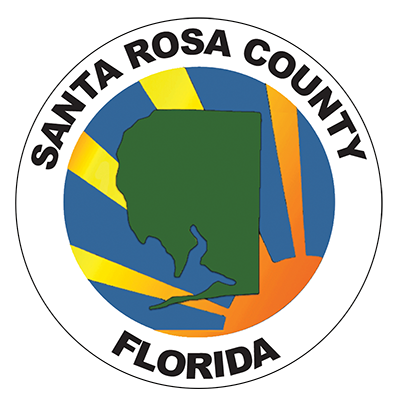 Two developers seeking county contributions for proposed low-income housing developments in South Santa Rosa ignited protests this week from area residents, resulting in rejection by the Santa Rosa County Board of Commissioners.
Many citizens spoke out against the proposed developments at Thursday's county commission meeting when the board considered two requests for local support through State Housing Initiatives Partnership program (SHIP) funds, which were designed to serve very low to moderate income families.
Santa Rosa County Public Information Officer Brandi Whitehurst said Santa Rosa County received $1 million dollars in SHIP funding this fiscal year of which the county will keep about 25 percent for administrative costs over three years.
JPM Development, Inc. and Southport Financial Services each requested a $20,000 county contribution from its SHIP funds for two senior low-income housing project applications.
Those applications must be submitted to the State by the end of the month for the competitive program for which applicants receive points for local government support.
JPM is looking to develop a 76-unit senior apartment complex called Osprey Landing in Tiger Point on the north side of U.S. 98 in the vicinity of Tiger Point Park Road.
Southport wants to develop a 90-unit senior complex call North Shore Townhomes on the south side of U.S. 98 about one-half mile west of Walmart in Navarre.
Southport had initially requested an additional two SHIP funding requests for proposed projects called Navarre Orchard and Navarre Abbey. However, those two applications were removed from this week's agenda.
Citizens voiced opposition to the projects, citing concerns for decreased property values and increased crime rates.
"This is the ingredient to start high crime," said Navarre businessman James Calkins.
Commission Chairman Lane Lynchard moved to deny both proposed developments, which were denied without objection.
Large land donation
County Commissioners yesterday also agreed to move forward with accepting a roughly 2,700-acre donation of land known as the "Jubilee" property in Pace.
The site, which is located north of Berryhill Road and south of Willard Norris Road, was billed in 2007 as the future home of one of the largest planned residential communities in the Panhandle. However, property owners hit financial snags, and the parcel fell into foreclosure.
Although it was announced in 2015 that new Altlanta-based owners planned to revive the development, the county received an "unsolicited" offer to receive the property by the end of 2016.
A Nov. 1 memo from county staff to the board stated the donation would cover all the parcel except a 50 acre parcel on Luther Fowler Road and a 50 acre parcel on Willard Norris Road.
"The only restrictions on the property would be approximately 184 acres in conservation easements that cover numerous wetlands," stated the memo which said there is a three-year agreement with the Florida Department of Environmental Protection related to wetland mitigation projects surrounding those wetlands. "These projects will have to be monitored and maintained for continued compliance."
The county will have to cover around $30,000 to $50,000 for title transfer/documentary fees, lose approximately $140,000 in outstanding 2015 and 2016 ad valorem tax revenue, and ensure monitoring and maintenance costs associated with the FDEP agreement.
Other agenda items
Santa Rosa County Property Appraiser Greg Brown remitted $231,444 in excess funds and revenues for fiscal year 2015-2016.
The board also reviewed its state legislative priorities, planned awarding construction of the right turn lane for Navarre Beach Causeway at the Dec. 8 meeting
Proposed staff recommendations for a fee schedule to use county parks was tabled until February 2017.
Additionally, repaving the following roads in District 4 (Navarre) at an estimated cost of $230,000 was approved:
Broadmoor St. (from Citrus to Basswood)
Alfred Blvd. (from addresses 2007 to 1911)
Chapparel St.
Live Oak St.
Palo Alto St.
Brewster St. (from Hilton to Citrus)
Calle De Cantabria
Hilton Dr.
Second St.
2nd Court