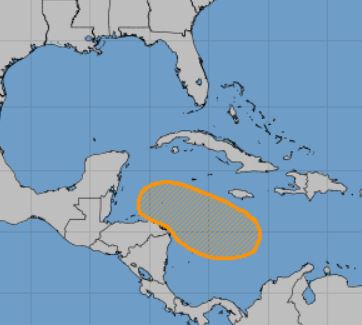 The National Weather Service in its 1 p.m. CDT tropical weather outlook reported that a low-pressure system in the Caribbean has a 40-percent chance of developing over the next five days.
"A broad area of low pressure is expected to develop over the west-central Caribbean Sea in a day or two. This system is expected to move slowly westward toward Central America through early next week," stated the report.
Per NHC, environmental conditions are forecast to support "some slow development," however, interaction with land could limit the chance of formation once the system approaches Central America on Monday or Tuesday.
* Formation chance through 48 hours…low…near 0 percent.
* Formation chance through 5 days…medium…40 percent.