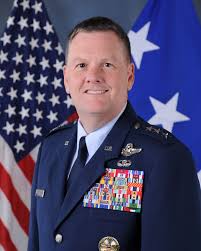 Greater Navarre Area Chamber of Commerce Military Affairs Council Chairman Tony Hughes during this morning's chamber breakfast announced that Commander of Air Force Special Operations Command Lt. General Brad Webb will be the featured speaker at a May 10 Military Appreciation Breakfast the chamber is co-hosting with the Navarre Area Board of Realtors.
The event will celebrate National Military Appreciation Month, which was established in 1999 to honor current and former members of the U.S. Armed Forces, including those who have died in the pursuit of freedom.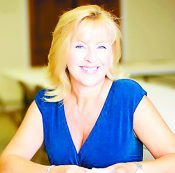 '
"The Navarre Area Board of Realtors is excited to again be co-hosting the Military Appreciation Breakfast with the Greater Navarre Beach Area Chamber of Commerce. This is a prestigious event that affords our members the opportunity to show their respect for, and to hear directly from, local leaders at the very tip of the spear. Every year we receive appreciation from the assembled audience on how much they enjoy the opportunity to network with the business community, and it's testament to both organizations that so many in uniform see value in attendance," said NABOR Executive Angela Campbell.
Hughes expects to have twice the number of attendees as last year's inaugural event.
"All wing commanders will be invited," Hughes said, pointing out the event coincides with the ending of a Commando Rally.
The breakfast will take place at 7:30 a.m., Thursday, May 10 at Soundside Club, Hurlburt Field. A limited number of tickets will be available for sale in a couple of weeks, following registration by military and sponsors. Cost will be $15.
For sponsorship information, contact Chamber CEO TJ Goulet at (850) 397-4120 or ceo@greaternavarrechamber.com.
ABOUT LT. GEN. BRAD WEBB
Lt. Gen. Marshall B. "Brad" Webb is the Commander, Air Force Special Operations Command, Hurlburt Field, Florida. The command is the Air Force component of U.S. Special Operations Command. AFSOC provides Air Force special operations forces for worldwide deployment and assignment to unified combatant commanders. The command has approximately 19,500 active-duty, Reserve, Air National Guard and civilian professionals.
General Webb graduated from the U.S. Air Force Academy in 1984. He is a command pilot with more than 3,700 flying hours, including 117 combat hours in Afghanistan, Iraq and Bosnia. The general has commanded the 20th Special Operations Squadron, the 352nd Special Operations Group, the 1st Special Operations Wing, the 23rd Air Force, Special Operations Command Europe and NATO Special Operations Headquarters. His staff assignments include duty at Headquarters Air Force Special Operations Command, at the Joint Special Operations Command, and in Office of the Secretary of Defense.