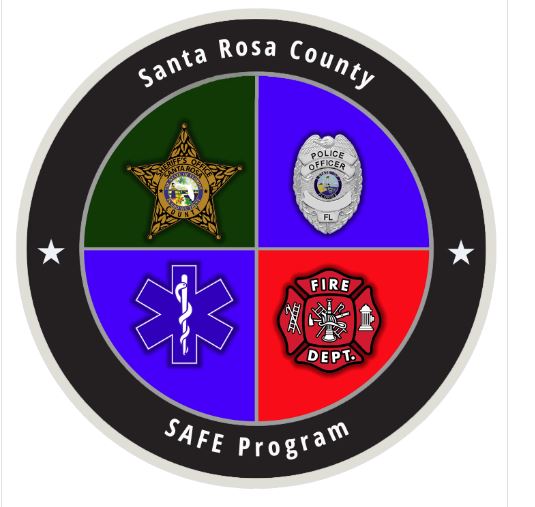 A fundraiser aimed to provide sensory kits for every Santa Rosa County Sheriff's Deputy is planned for Friday, February 17.
Emerald Coast Exceptional Families, Rotary Club of Navarre, Santa Rosa County Sheriff Bob Johnson and Samurai Japanese Steakhouse are teaming up to host the event. Proceeds will be used by Emerald Coast Exceptional Families in support of the SAFE program.
"Our goal is to provide SAFE program packs for first responders in Santa Rosa County and at Hurlburt Field," said ECEF Vice President Angela Nandin. "The SAFE Program packs will include sensory items and communication tools to help those who may not respond as expected in a stressful situation."
The luncheon will take place Friday, February 17 at Samurai, which is donating all the food. The restaurant is located at 8780 Navarre Parkway. Seating will begin at 11:30 a.m., and the luncheon will take place from 12-1:30 p.m.
Cost is $35, which includes soda/water/tea, appetizers, soup/salad and hibachi lunch with choice of chicken, shrimp or steak, plus fried rice and stir-fry veggies cooked right by Samurai's chef crew and local celebrity chefs, including Sheriff Johnson and Navarre Beach Fire Chief Danny Fureigh.
Tickets are available via Eventbrite: LINK TO TICKETS FOR FEB. 17 LUNCH FOR A CAUSE
Additionally, there will be raffle prizes and auction items available with 100% of the money going to the SAFE Program.
For more information about the event, contact Rotarian TJ Goulet at 850-776-8355.
To learn more about the SAFE Program visit: https://santarosasheriff.org/safe-program/