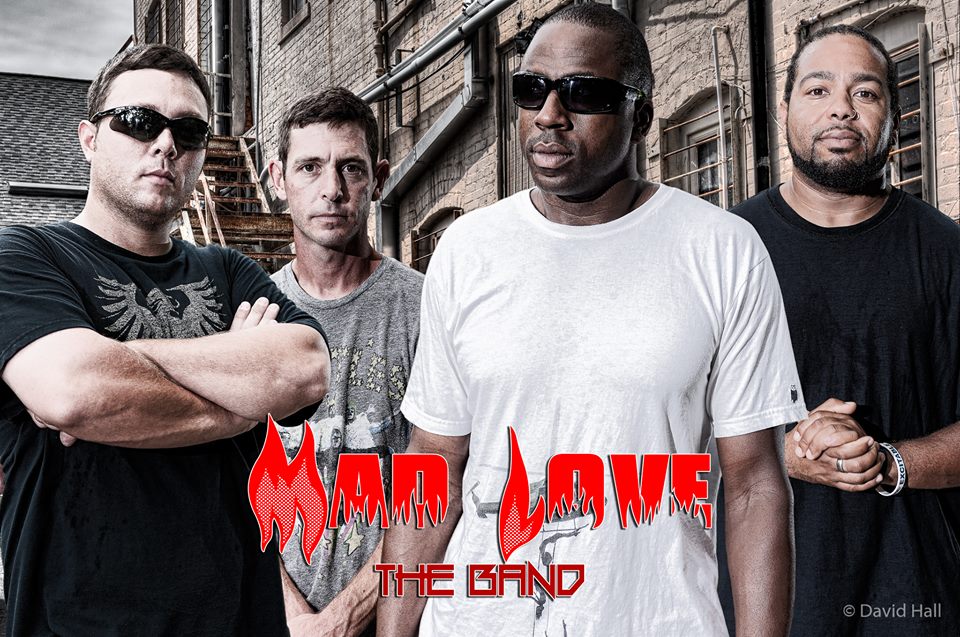 MadLovE front man and Pensacola native Terrence "Tee" Williams, aka Precise, likes to say he plays the esophagus. The band's vocalist first took the stage at 10 with his brothers, then moved on to writing and performing on his own.
"I started writing when I was 18," Williams recounts. "I just wrote poetry, what I was feeling on a daily basis. Life around me." Offstage, Williams, who lives in Midway, is the General Manager at Third Base Pub in Gulf Breeze.
The band came together five years ago. Its current lineup includes Williams, Paul Pugh on drums, Joshua Hawkey on guitar, Nikolai Savino on keyboard/vocals and Brian Vogel on horns. The band MadLovE's first collection of original music comes out at the end of the month.
They've opened for Big Daddy Kane, Coolio, Arrested Development, Fish Bone and Slum Village; and just a couple of weeks ago, Juvenile.
The band's sound is eclectic. "Ours is really hip hop, with a splash of reggae, rock and funk," Williams notes. "Once they hear us, they always ask us to come back. People really dig the music."
Williams writes about everything. "The first car I ever drove, the stuff going on in our generation, our community, it could be stuff about love. A little bit of politics here and there; just life in general. Every song's different. We give you style, but we also give you substance."
Working with MadLovE introduced him to the range of sounds the band draws from, Williams recounts. "It opened my eyes up to different kinds of music," he notes. "You've got five other people and they all grew up differently. I learned different stuff so I would go home and download and look at all of it."
Drummer Paul Pugh came on board three years ago after seeing the band open for Arrested Development at Vinyl Music Hall in Pensacola. "I asked them if they we having tryouts — that's how it started, going for a little jam and I've been playing for them ever since," he notes. "Within the three years, we gone through a couple of different changes. Right now the line up's real good. "If you're playing with people who are not on the same page, it's hard, but if you have good chemistry with your band mates, it'll come together. That's all it is, really, is good chemistry."
Pugh, a former SeaBee who served 5 years in the Navy, cites a range of music influences – from punk rock to reggae to 90's alternative grunge. "I like all kinds of stuff," he notes. "I pretty much grew up following 311. When Dave Grohl came out with the Foo Fighters, I was definitely on top of that."
The release party for MadLovE's new album is open to the public. It happens October 24, 8 p.m., at Castaways, in Gulf Breeze. The band plays a variety of local venues — get details at: reverbnation. com/PRECISEMADLOVE.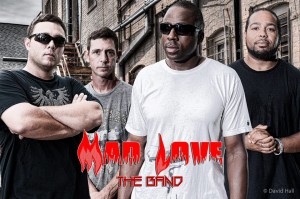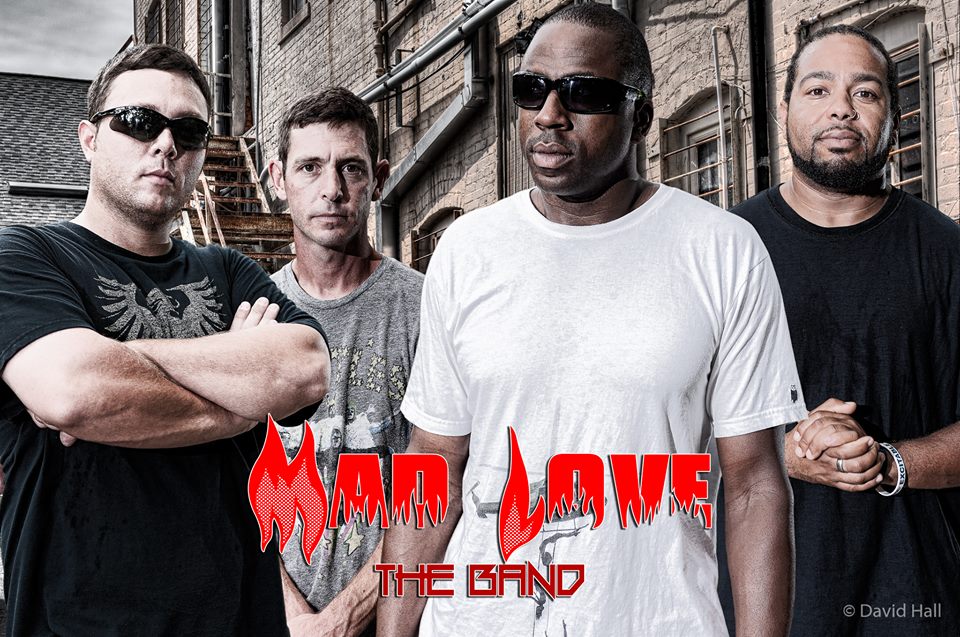 Left to Right are David Hall, Nikolai Savino, Joshua Hawkey, Tee "Precise" Williams and Paul Pugh