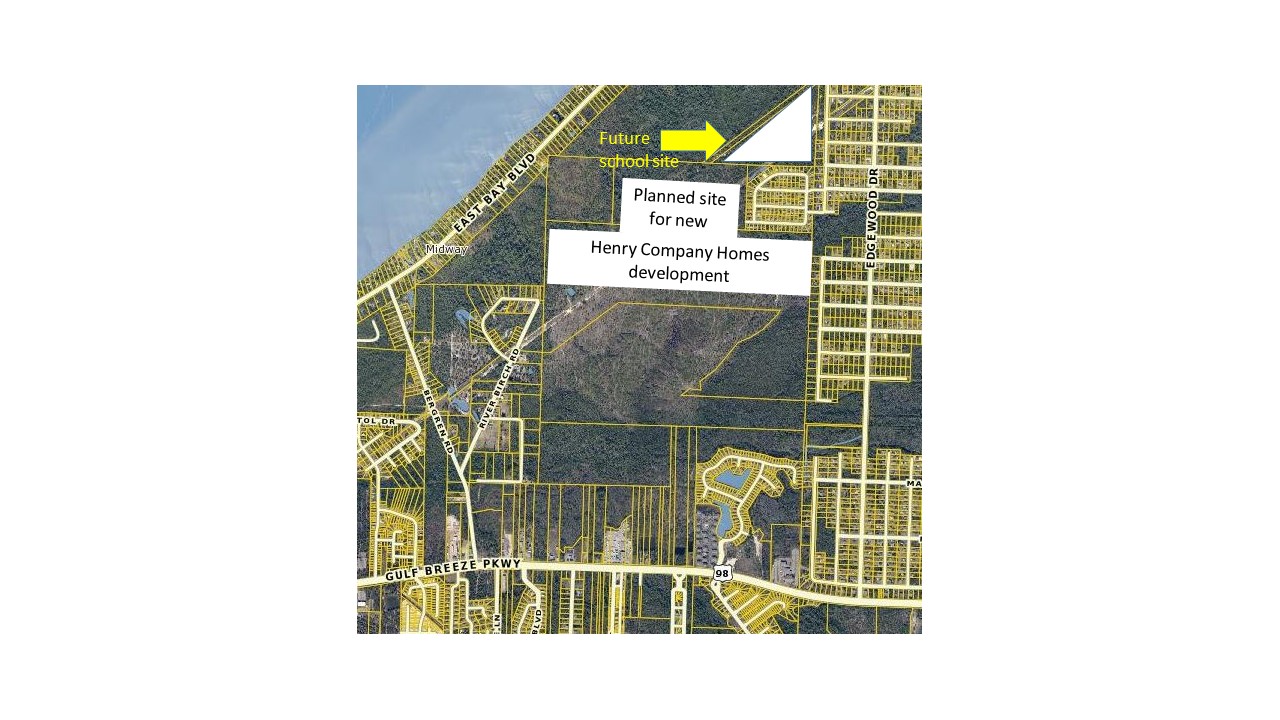 A major housing development and new school are planned about one block west of Edgewood Drive in Navarre.
Superintendent Tim Wyrosdick told South Santa Rosa News in January that a roughly 42-acre parcel owned by the school district could be the home of a new K-8 school in a few years.
Now a local developer has big plans for a nearby property.
Henry Company Homes in May purchased around 309 acres adjacent to the south of the future school site, paying just over $1 million for the two parcels.
According to Larry Boling with Henry Company Homes, a major housing development is planned for the property.
In addition to a new K-8 facility, Santa Rosa School Board is also exploring other potential future school sites.
Wyrosdick has said a new high school for south Santa Rosa County is also needed and part of the school district's five-year plan.
The City of Gulf Breeze has offered to sell the school district about 45 acres at Tiger Point Golf Course, which the municipality currently uses to discharge treated effluent. Officials are looking into that site as one potential future location of a new school.