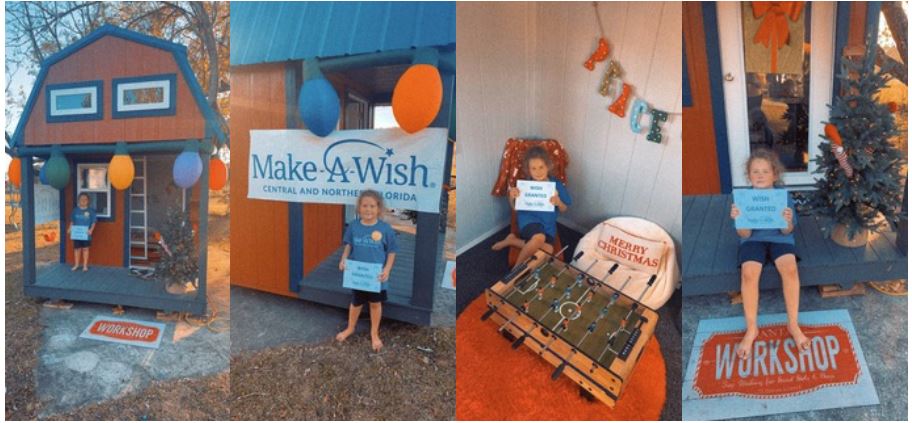 Six-year-old Jeremy Ridgley of East Milton dreamed of a "kids cave" outdoor playhouse, which he could have decorated for Christmas all year long, and Make-A-Wish Foundation brought his dream to life last Friday.
Jeremy suffers from Cystic Fibrosis, a genetic disorder that affects his lungs, pancreas, and other organs. He's done breathing treatments and taken pancreatic enzymes since he was just one week old.
"There isn't a cure yet but he is doing extremely well with his new medication," mom Shanean told South Santa Rosa News.
"Seeing Jeremy's reaction to his kid cave was one of the best moments ever," she said. "He has gone through so much in his six years, seeing this made him so extremely happy, and it makes me feel very emotional and thankful. This is truly what Make a Wish is about."
Jeremy says his new kid's cave is awesome. "I love it so much. It's so much fun to be able to have fun with my sister and cousins."
To support Make-A-Wish Foundation's mission to help fulfill the wishes of children with critical illnesses, visit wish.org.