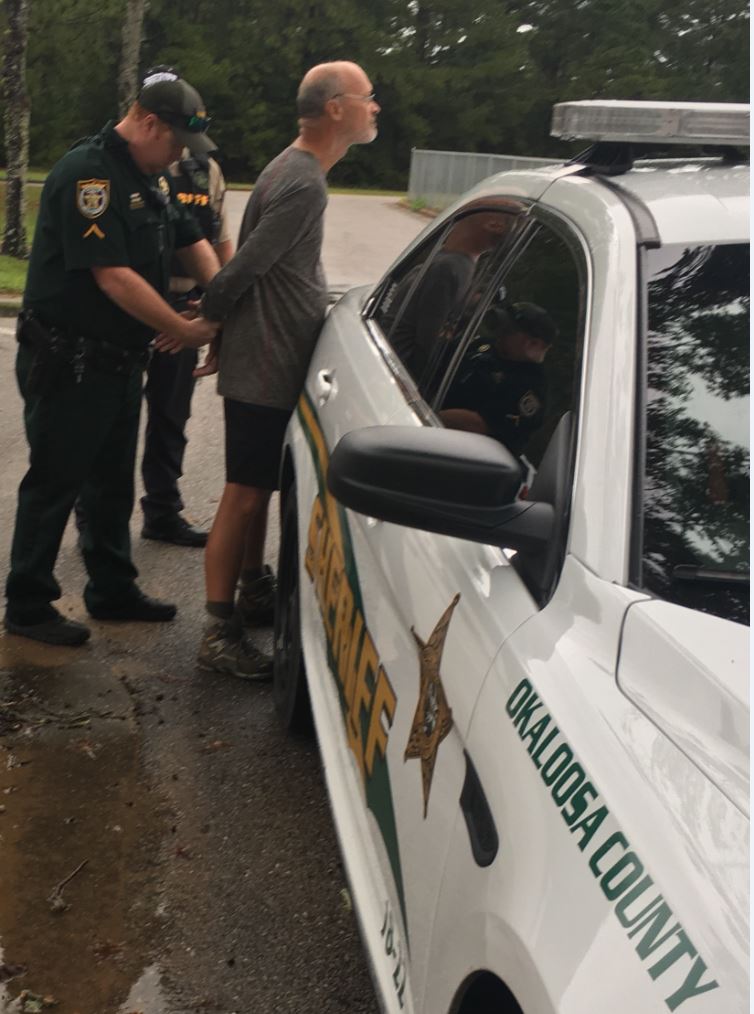 The Okaloosa County Sheriff's office arrested a homeless man Thursday on charges he sexually molested a six year old child at a school being used as an emergency hurricane shelter.
60-year old John Stapleton, at large Destin, is charged with lewd and lascivious molestation of a victim under the age of twelve.
A witness told OCSO deputies she saw a recording of the child being touched in a lewd manner underneath her clothing.
Investigators reviewed the video and say Stapleton later admitted touching the victim, but says he says it was not in a lewd manner.
The incident took place at Davidson Middle School, which was being used to house people seeking shelter from Hurricane Michael.