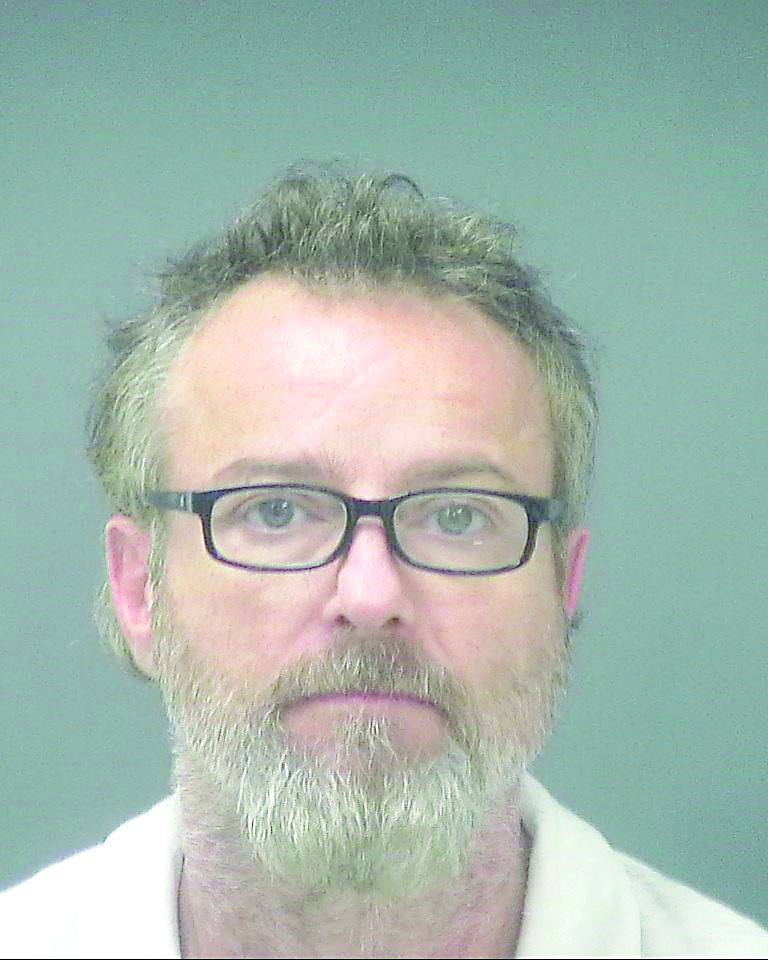 A Gulf Breeze man was hit with a misdemeanor Battery charge last Saturday after his wife alleged he got into a scuffle with her and at one point, bit one of her pinky fingers.
The woman was able to call the Santa Rosa County Sheriff's Office, and after conducting an investigation, the responding deputy arrested the man, Paul McDonnell, 50, and booked him into Santa Rosa County Jail on the charge.
According to the SRSO arrest report, a deputy responded to the disturbance call at around 10:22 p.m. that night.
When the deputy arrived on scene at the home on Laguna Lane, he spoke with McDonnell's wife who alleged she was sleeping in the spare bedroom of the home earlier that day when McDonnell came "raging in" and asked her to sleep in the bedroom, the report stated. The victim stated she got into an argument with her husband when she went into their bedroom and at one point McDonnell took her tablet computer and threw it, the report indicated.
According to the arrest report, after throwing the tablet, the victim alleged McDonnell started to scuffle with her and at one point, he ended up on top of her on the ground. The report stated that at one point during the scuffle, her right hand "ended up in his mouth" and the suspect allegedly bit the victim's pinky finger. The victim's account in the report stated that she was able to get her finger out of his mouth, but then the suspect began choking her. The victim told law enforcement that she eventually called for her son to help and they broke the two up.
The deputy later spoke to McDonnell's son who told authorities he heard "yelling and thumping" coming from his parent's bedroom. According to the report, he heard his mother "wheezing and calling for help". He stated that when he went to investigate, he saw McDonnell on top of the victim and that the victim was yelling at McDonnell to get off of her, the report indicated.
The deputy noted in the report that the victim had small punctures on the top and underside of her right pinky finger and also had a small puncture mark on the top of her left middle finger.
The deputy later spoke with McDonnell who admitted to getting into a verbal argument with his wife earlier that night regarding clothes that were on the floor in the bedroom, the report stated. The suspect also admitted that at one point during the argument, a tablet was thrown, the report indicated.
According to the report, the suspect told the responding deputy that his son came into the bedroom at one point and started threatening him and his wife, but denied that anything physical ever occurred.
After the investigation, the deputy arrested McDonnell and transported him to Santa Rosa County Jail. He remains behind bars as of press time with $1,000 bond.