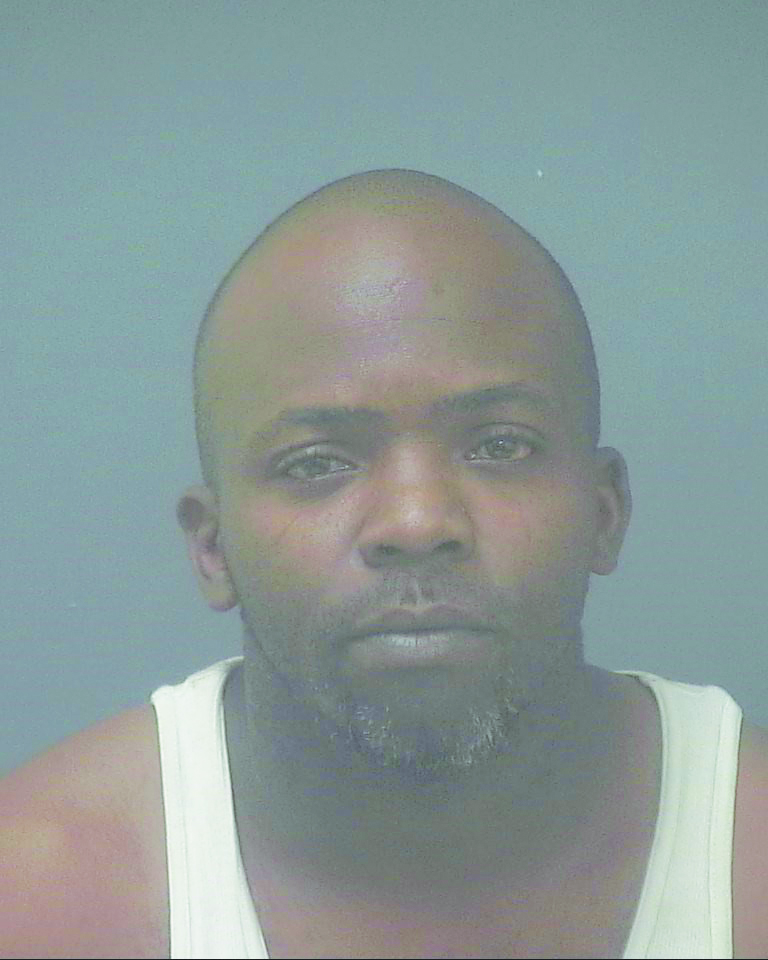 Santa Rosa County Sheriff's Office was dispatched April 25 to Raleigh Street in Navarre for a battery report. The complainant stated she woke up to find her boyfriend Willie Brown choking her, and she was hiding in a shed behind the house.
Upon arrival police could hear a female, later identified as Mitzey Hatcher, yelling "Get away from me."
A deputy entered the back yard where the voices were coming from and made contact with Brown, 34, who was holding a paper napkin to his right ear. The napkin had a small amount of blood on it from a small scratch behind Brown's right ear which the deputy stated appeared to be from a finger nail scratch.
According to the arrest report, Willie was swaying as he stood, his speech was slurred and he smelled strongly of alcohol. Willie told police that he and his live-in girlfriend were drinking and she got drunk and that they began to argue when he brought up some ex-girlfriends and she attacked him. He denied putting his hands on her to police.
A deputy observed another small scratch in between Brown's fingers which also appeared to be from a finger nail scratch. Both scratches were very fresh with wet blood on them, per the report. Brown stated both the scratches were from Hatcher attacking him.
Police spoke with Hatcher, who stated Brown took her to the liquor store earlier and left when they got back. Hatcher said she went to sleep and when she woke up Brown was on top of her choking her. A deputy observed her neck to be red on both sides and in front.
Hatcher stated she fought him to get him off of her, punched him with her right hand and tried to pull his hands off her neck and push his face away. The reports states her right hand was swollen from punching him.
Due to Hatcher's account matching both parties' injuries, Brown's injuries being consistent with Hatcher defending herself and hearing Hatcher yell at Brown multiple times to get away from her upon our initial arrival to the property, it was determined that Brown was the primary aggressor in the disturbance.
Brown under arrest and transported to the Santa Rosa County Jail where he was booked for Battery Domestic Violence. He was issued no bond, pending first appearance.