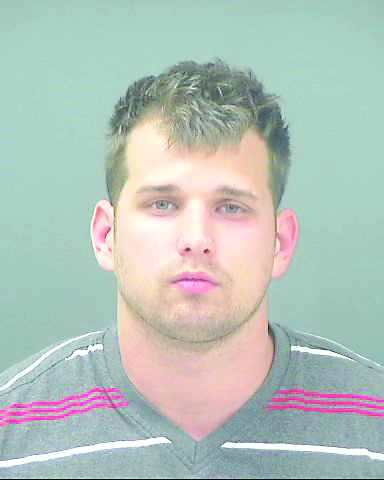 A Gulf Breeze man who claimed his fiancé cheated on him and went down to her workplace to confront her about it was slapped with Battery charges on Tuesday after he allegedly pushed the woman to the ground.
The suspect, Joseph Herrin, Jr., was booked into Santa Rosa County Jail following the incident and charged with misdemeanor Battery.
According to the Santa Rosa County Sheriff's arrest report, the victim, who works at the Gulf Breeze Zoo, was confronted by her fiancé, Herrin, at 5 p.m. that day at her workplace. The man was allegedly confronting the victim about cheating on him. According to the report, Herrin asked the victim to come out into the common area of the zoo so he could talk to her.
The area was just outside of one of the zoo's buildings, the report stated.
The victim eventually came out and Herrin allegedly started yelling at her and calling her names with other employees standing around. The victim told the suspect that they would talk about the incident later that night. The suspect then told the victim he was going to wreck the victim's car, which he was driving.
When the victim asked for the keys to her car, he told her no. That's when the victim reached for the keys in the suspect's hands and he allegedly pushed her to the ground, the report stated.
Zoo staff eventually stepped in to keep Herrin away from the victim and called 9-1-1, but Herrin fled the scene before SRSO deputies arrived.
When deputies were able to get in contact with Herrin, he told them that the victim allegedly lunged for the keys and she fell trying to do so.
According to the report, there were no signs of injury on the victim.