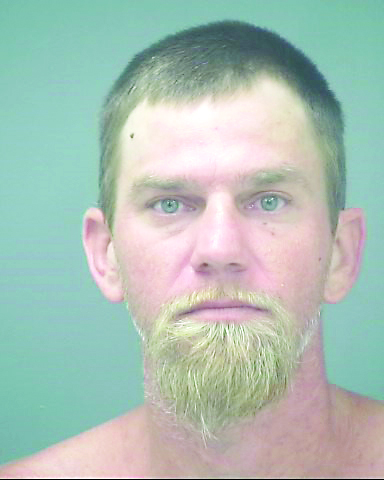 A Navarre man was charged with burglarizing and stealing from a children's daycare in Navarre after his wife and the daycare owner ID'd the man on surveillance allegedly stealing money and checks from the business' cash deposit box.
The suspect, 38-year-old Eric Touhey of River Road was allegedly caught on the daycare's surveillance video allegedly breaking into a deposit box and was charged with Burglary, Property Damage and Grand Theft.
The alleged incident occurred back at the beginning of the month. Workers at Little Learner's Academy came to work on May 5 and noticed that their night deposit box had been damaged and money and checks were missing from the box.
It was later determined that $720 had been stolen from the deposit box.
A daycare worker told the responding Santa Rosa County Sheriff's deputy that she noticed the damaged deposit box when she came to the daycare that morning and immediately went to view the surveillance video that the daycare had on site.
She told the officer that when she viewed the video, she saw a man who looked familiar stealing the money and checks from the deposit box. She stated that based on his stature and a piece of clothing he was wearing. She stated she believed the man was Touhey. She told the officer that Touhey did lawn maintenance for the daycare and also fixed damaged or broken items inside of the daycare.
Touhey's wife, who also works at the daycare, was later questioned about the incident and said she noticed the broken deposit box when she came to work back on May 5.
According to the arrest report, Touhey's wife identified her husband in the surveillance video based on how the individual in the video "walked" and based on the size of the man's body.
Touhey denied damaging or taking money from the deposit box. Based on the IDs and statements from individuals during the investigation, Touhey was arrested and booked into Santa Rosa County Jail.
Hey remains behind bars with a $16,000 bond as of press time.