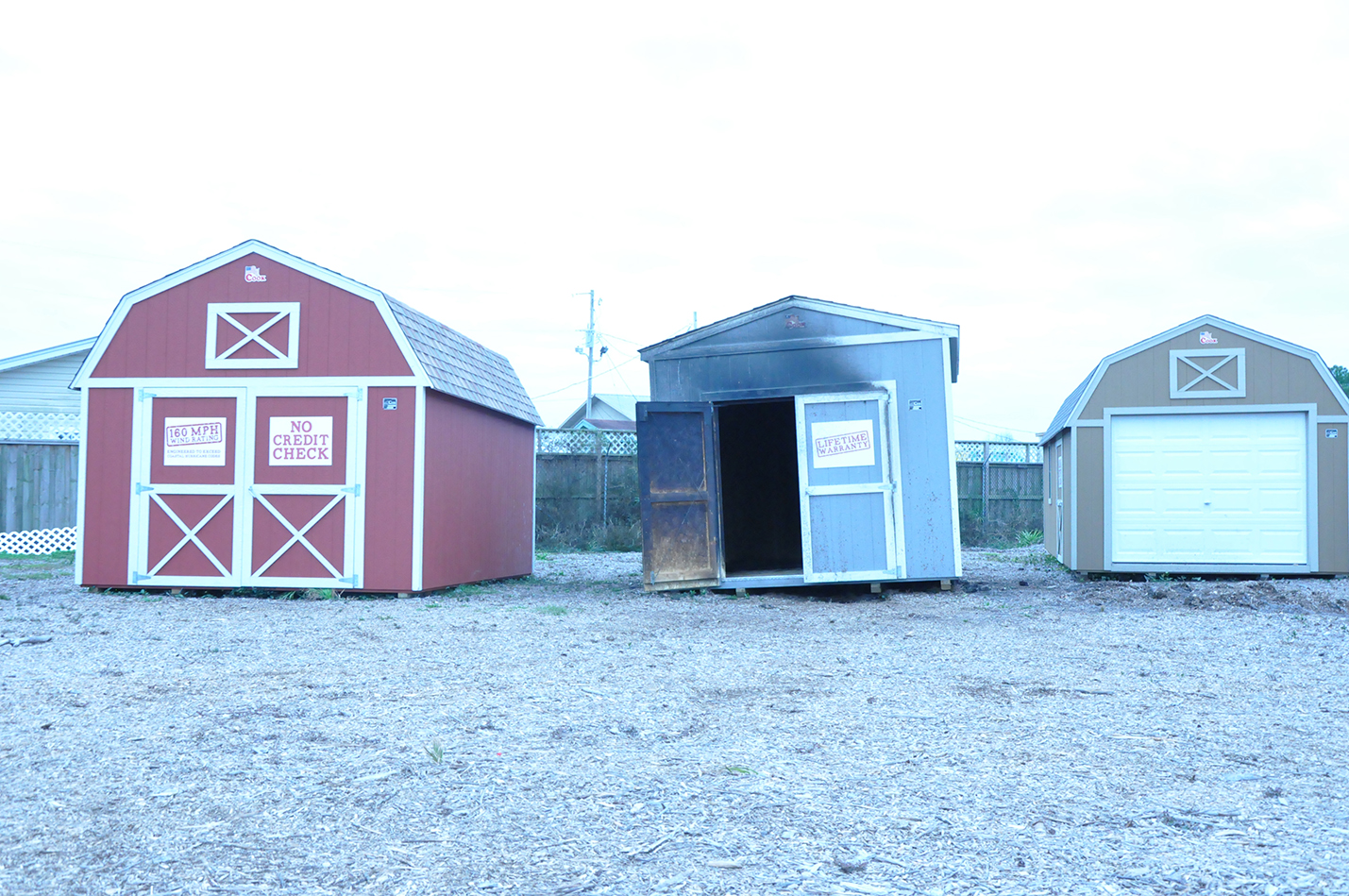 An arson investigation last weekend determined that a Navarre man was responsible for setting several structures on fire at a business on Highway 87 South according to a report from the Santa Rosa County Sheriff's Office.
The man, John Justice, 55, was booked into Santa Rosa County Jail and charged with second degree felony Arson and Battery after two men approached the suspect about setting brand new storage sheds on fire at The Feed Bucket. The sheds were owned by Cook's Portable Buildings.
Santa Rosa County Sheriff's deputies were dispatched to Navarre Park on Saturday at around 8:30 a.m. in response to a physical altercation. When they arrived on scene, two men claimed that they were trying to take justice into their own hands after they learned that Justice had set two storage sheds on fire at the Navarre business.
One of the men involved in the altercation claimed they were allowing Justice to stay with him for a few nights in his house trailer located on property behind The Feed Bucket on Hwy. 87S.
At one point Friday night, the man and his house guest got into an argument, and Justice was asked to leave the trailer.
The man allowing Justice to stay with him claimed he didn't know where Justice went after he left the trailer, but shortly after his departure, two storage sheds at the property behind his were set on fire. A state fire marshal investigation later determined that Justice purposely set the sheds on fire, according to the SRSO arrest report.
Both the man who lived in the trailer and another Navarre man found Justice in the bathroom at Navarre Park the next morning and confronted him about the arson. That's when all three men started getting into a physical altercation.
Justice claimed he was confronted in the bathroom and attacked by the two men, but the two men claimed Justice threw something at the truck they were in, which sparked the fight.
The cost of the damage to the two sheds was estimated at $8,000.
Justice remains behind bars at Santa Rosa County Jail with $15,500 bond.