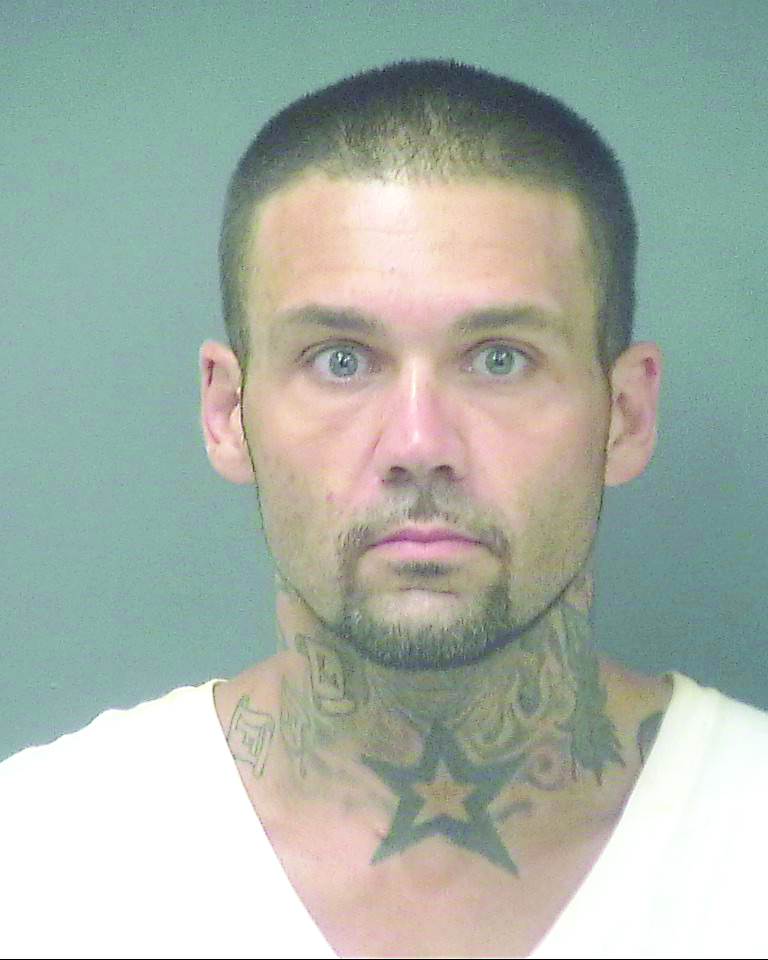 A Navarre man was handed his fourth Larceny arrest of the year after he was caught stealing from the Tiger Point Walmart last Thursday.
The suspect, Tracy Morrow, 35, of Lost Bottoms Lane, was arrested by deputies on scene at the retail store and was charged with 4 counts of Larceny and one count of Resisting an Officer. The arrest marks the eighth theft charge for Morrow in Santa Rosa County since March.
According to the Santa Rosa County Sheriff's Office arrest report, at around noon last Thursday, local deputies were dispatched to the Tiger Point Walmart in regards to a theft complaint.
Deputies observed Morrow on video surveillance pushing a shopping cart full of merchandise past the points of sale and exiting the store.
Once outside, the responding deputy asked Morrow to stop at which time the suspect ran in the opposite direction. A Walmart employee was able to grab Morrow, but the suspect was able to escape the grasp of the employee and continued to run.
As Morrow ran across the parking lot, another SRSO deputy utilized his patrol car to try to stop Morrow by turning on his emergency lights, the report indicated.
The suspect eventually made his way behind the neighboring Lowes where he was apprehended by deputies.
Based on the amount of merchandise that was stolen, Morrow was hit with a Grand Theft Charge (Larceny).
Morrow remains behind bars as of press time without bond.