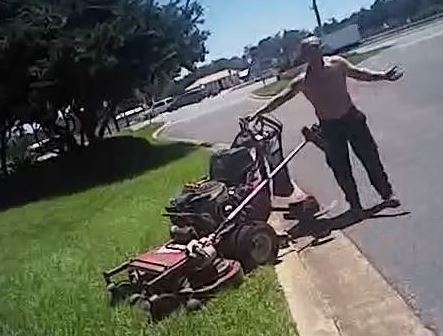 A Miramar Beach man is charged with aggravated assault and other crimes after he threatened
Destin Water Users workers with a weed eater.
The Okaloosa County Sheriff's Office has charged 32-year old Austin Hopper of 170 Indigo Loop
with aggravated assault, criminal mischief, possession of methamphetamine, and possession of drug
paraphernalia.
Deputies were called to 34671 Emerald Coast Parkway around 1:30 p.m. July 31st where Destin
Water Users employees were working to put in an underground pipe and Hopper was cutting grass
nearby.
The Destin Water Users workers say Hopper was cussing and trying to fight everybody for no
reason. The first victim says he was sitting in the back hoe tractor when he felt wind against his face
and noticed Hopper had put the end of the weed eater inside the cabin of the tractor.
Another worker says he was also threatened when Hopper lifted the weed eater up towards his face as he approached
him.
In addition, they say Hopper ran over two of their orange traffic cones with a lawn mower.
Deputies discovered a syringe in Hopper's pants pocket which contained a substance that tested
positive for methamphetamine.