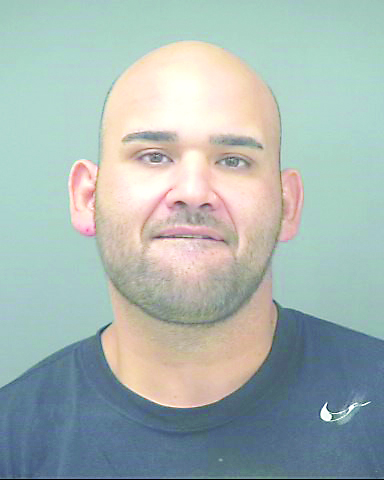 A Navarre man was put behind bars at Santa Rosa County Jail on June 8 after it was found that he was harassing his ex-wife through a series of text messages and calls.
Michael Martinez, 30, of the 6800 block of Liberty Street was arrested by a Santa Rosa County Sheriff's deputy Wednesday and charged with Harassing Communication (misdemeanor), Aggravated Stalking (felony) and Contempt of Court.
According to the SRSO arrest report, a woman went to the SRSO substation in Navarre back on May 25 to complain about her estranged husband.
The victim stated that the had called her and texted her numerous times despite having a domestic violence injunction placed against him. According to a section in the injunction, the man was not supposed to communicate with the victim in any way, shape or form.
According to the arrest report, the victim was contacted by her estranged husband 13 times in one day via texts and phone calls.
The report indicated that numerous times within the past several months, Martinez had attempted to text and call the victim from numerous blocked numbers, random phone numbers and even created an iCloud account on an Apple device to contact the victim.
According to the report, when the suspect called the victim, and the victim answered the phone, he would not say anything and would hang the phone up, the victim alleged to the officer.
Several text messages stored in the victim's phone confirmed he had tried to contact her numerous times over the past several months.
The victim told the deputy she was in fear for her and her son's safety. The victim told the officer that she had moved twice, changed jobs and changed her phone number because of the harassment.
Martinez remains behind bars at Santa Rosa County Jail without bond as of press time.