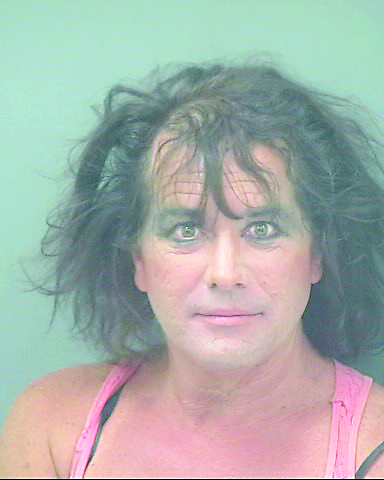 A Navarre man who was reportedly yelling at people on Navarre Beach while waving a knife last Monday was arrested and charged with Disorderly Intoxication and Being in Possession of a Prescription Drug Without a Prescription.
According to the Santa Rosa County Sheriff's Office arrest report, a deputy was dispatched to Gulf Boulevard on Navarre Beach near the Navarre Pier in reference to a disturbance around 3:30 p.m. that day.
Dispatch advised the officer that people reported there was a man near the beach waving a knife around and yelling at people as they walked by.
Deputies later made contact with the suspect, 52-year-old Craig Mayfield in the beach parking lot. The officer asked Mayfield where the knife was, and the suspect claimed that it was just a fishing knife and that he wasn't waving it around.
The officer noted in the report that there was a strong odor of alcohol coming from Mayfield and that his speech was slurred.
Upon searching the suspect's belongings, the officer discovered pills inside a bag he was carrying that were not prescribed to him.
Mayfield was later arrested and transported to Santa Rosa County Jail and given $1,000 bond.