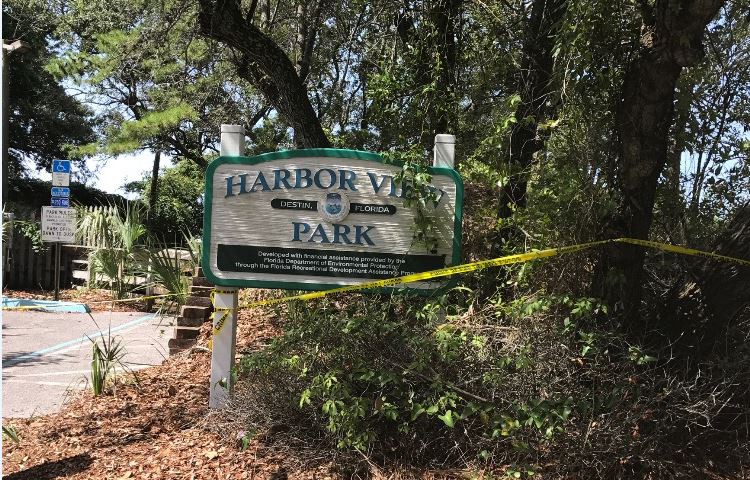 UPDATE: Less than 48 hours after a transient was murdered in a small park, the Okaloosa County Sheriff's
Office has arrested a Destin man in connection with the slaying.OCSO Investigators were able to develop 36-year old William Joffre Reed of 547 Driftwood Lane as a suspect in the murder of 30-year old Robert Nicholas Mayall. Today Reed was charged with murder. Although Reed made attempts to change his appearance after the crime, he ultimately confessed once he was confronted with evidence gathered by OCSO investigators.He says he and Mayall went to the park late in the evening to smoke and he then shot Mayall multiple times "in cold blood" before leaving the scene. The weapon was located buried behind a Destin business. Mayall's autopsy is tentatively scheduled for July 3rd.
This is still an active investigation, and anyone having information is encouraged to call Emerald Coast Crime Stoppers at 1-850-863-TIPS or the Okaloosa County Sheriff's Office at 1-850-651-7400.
The Okaloosa County Sheriff's Office is investigating the apparent murder of a man whose body was found around 6:15 this morning at a small area called Harbor View Park, located on Harbor Boulevard in Destin.
Investigators say a homeless man discovered the body of a so far unidentified white male who appears to be between twenty and thirty years of age.
The OCSO is currently processing the crime scene and searching for evidence. The Medical Examiner's Office will conduct an autopsy.
No additional details are expected to be released at this time.
In the meantime, anyone who may have information is asked to contact the OCSO at 850-651-7400 or Emerald Coast Crime Stoppers at 850-863-TIPS, emeraldcoastcrimestoppers.com, or by using the P3 Mobile Tips application.