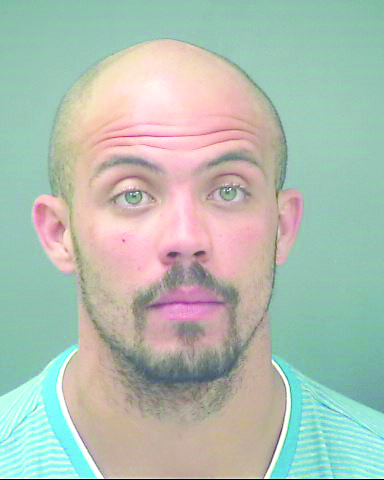 A Gulf Breeze man was slapped with Vehicle Theft and Dealing in Stolen Property charges after he sold a vehicle that belonged to a Navarre woman without her permission.
Ricky Slaughter, 26, a Navarre High School graduate, was put behind bars at Santa Rosa County Jail after Santa Rosa County Sheriff's deputies determined he sold the victim's vehicle shortly after she was released from Santa Rosa County Jail back at the end of February.
According to the arrest report, the victim contacted the SRSO at the District 1 office after she learned her SUV had been towed and sold to a "Cash for Cars" company.
The victim told the officer the vehicle was in her fiancé's name, and that her fiancé gave her power of attorney over the SUV. The victim stated she was incarcerated in Santa Rosa County Jail from October to Feb. 23, and when she got out she learned the SUV was at Slaughter's home in Gulf Breeze.
The victim told the officer at the District 1 office that she contacted Slaughter through Facebook on Feb. 26 and asked the man if she could come pick the vehicle up that weekend. According to the victim, Slaughter responded to her message the next day and advised the woman that her vehicle had been towed.
Through her own research, the victim learned the SUV had been sold to a "Cash for Cars" company out of Pensacola for $100.
Deputies spoke with several witnesses who lived with the suspect who had mixed stories in regards to why the vehicle was sold. One witness stated the victim gave Slaughter permission to sell the vehicle while she was in jail. The suspect himself claimed that he tried to contact the victim several times to come get the broken down vehicle from the home and that she never responded.
But based on the evidence pertaining to the time the vehicle was sold and the time the victim sent Slaughter the Facebook message about coming to pick the vehicle up, deputies arrested Slaughter.
Slaughter told deputies that the only company that he could find that would buy the car without a title was Gulf Coast Car Cash. That company picked the vehicle up from the home and gave the suspect $100, according to the report.
Slaughter was put behind bars at Santa Rosa County Jail on $15,000 bond and was later released.