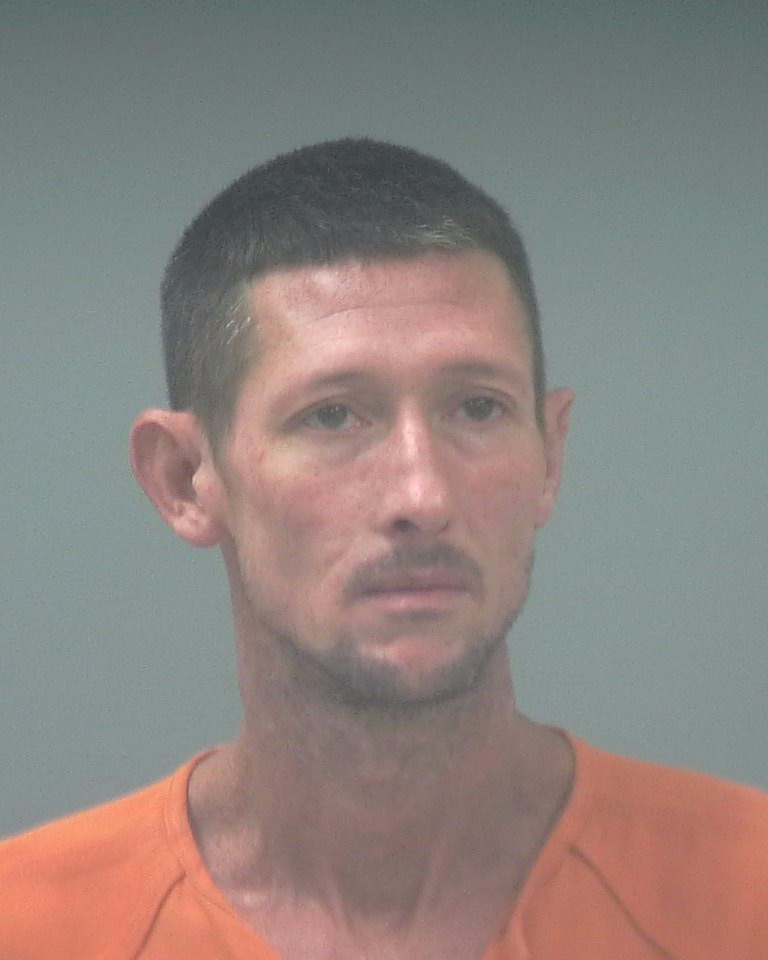 Santa Rosa County deputies on November 4 responded to 8257 Lucena Street in Navarre in reference to possible trespassing.
Prior to arrival, dispatch advised the complainant was watching the property for her next door neighbor and believed a suspect may be trespassing since no one was allowed to be on the property.
Upon arrival the responding deputy looked around the property and saw Marshall Shawn Dean, 41, looking through the back door of the house and asked him to come out and talk. However, Dean closed the curtain, locked the door and refused to come out – per his arrest report.
SRSO made contact with the property owner, who stated Dean was not allowed to be on his property and that he wanted Marshal out of his house. The owner also gave SRSO permission to enter the house to remove Dean.
After several warnings and orders to come out of the residence, Dean still refused to obey and began to spray an arsenal pepper spray through a window at deputies, who were standing outside the residence.
Dean exited through a hole in the floor of the house trailer and attempted to flee law enforcement, who had entered the front door.
A deputy on scene attempted to take Dean into custody, but the suspect began crawling back to the other side of the trailer to flee. Officers utilized OC spray to get Dean out from underneath the house.
Police say Dean continued to struggle and resist while being taken into custody.
After taking Dean into custody the interior of the residence was checked. Fresh damage to the floor of the residence where he exited was discovered. It appeared a hole had been created to exit or enter the residence, and the repair damage was estimated between $200-1,000.
Dean was placed under arrest and booked into Santa Rosa County Jail on a first-degree misdemeanor count of resisting an officer without violence, a second-degree felony count of burglary of an unoccupied dwelling, a third-degree felony count of criminal mischief – property damage and a third-degree felony charge of prohibited use of a self-defense weapon against law enforcement. He was issued a total bond of $34,500.