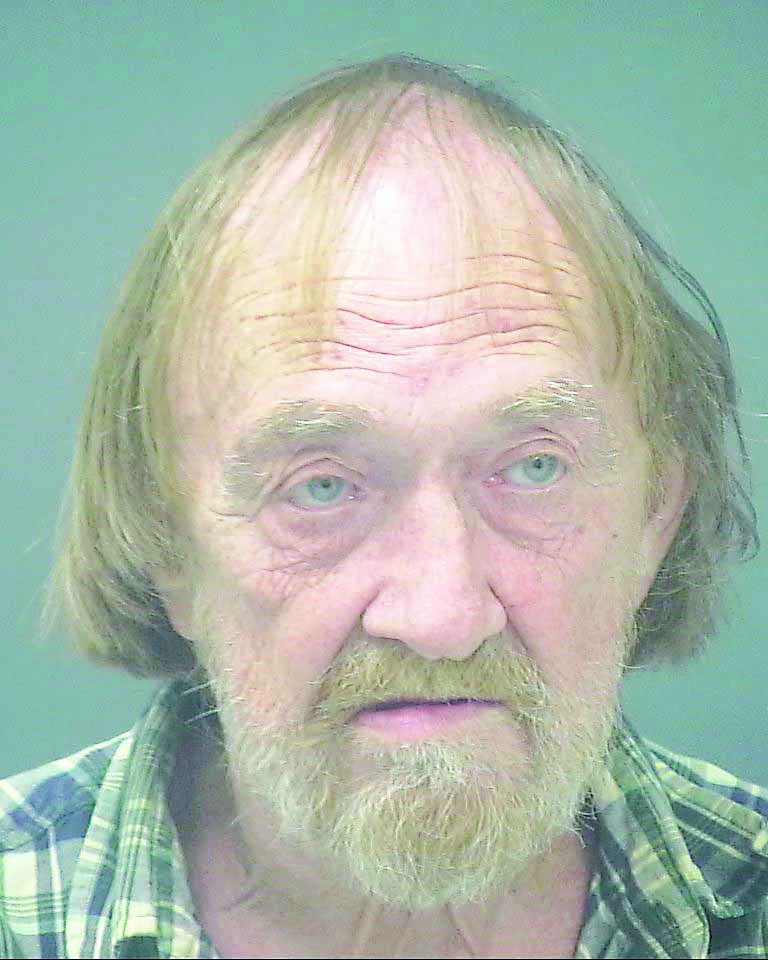 A Navarre man was arrested by local law enforcement last Friday after he allegedly hit a man on the back of the head with a pair of pliers and also assaulted an elderly woman.
The suspect, Larry Hughey, was apprehended and charged with Aggravated Battery —Person Uses a Deadly Weapon and Battery on a Person 65 Years of Age or Older.
According to the Santa Rosa County Sheriff's Office arrest report, a deputy was dispatched to a residence on Deena Lane in Navarre at around 7 a.m. last Friday in reference to a disturbance.
The responding deputy was notified while en route that officers were dispatched to the home earlier that morning in reference to another disturbance involving Hughey, but the suspect fled from the scene before officers arrived.
When the officer arrived on scene, they observed an elderly female standing over a man who was bleeding from the back right side of his head.
The deputy later spoke to the injured man and he told the officer that the suspect had been drinking "all day" and had been cutting the power off to their trailer. The male victim said moments before calling law enforcement, he caught Hughey outside of the trailer attempting to cut the power off again. The man said that as he and the elderly woman attempted to go back inside to call law enforcement, Hughey "attacked" them on the trailer's porch.
The male victim said Hughey came at him with a pair of pliers and he put his back towards the suspect to shield the elderly woman from being hit with the tool, the report indicated.
The male victim said Hughey hit him several times in the back of the head with the pair of pliers, which caused his head to start bleeding.
The elderly female gave the officer the same account of the story, and also indicated that while Hughey was hitting the male victim with the pliers, the suspect also hit her with the pliers on her left hand, the report stated. The elderly woman said that she had previously bruised that hand, and when Hughey hit it with the pliers, it "opened the wound back up", the report stated.
The pair of pliers that were allegedly used in the attack were later located inside of the trailer that the victims were living in.
Deputies later located Hughey and hauled him off to Santa Rosa County Jail. He remains behind bars as of press time with a $22,500 bond.
According to the Santa Rosa County Jail View website, Hughey has been arrested a total of 6 times in Santa Rosa County. Three of those prior arrests were domestic violence related.