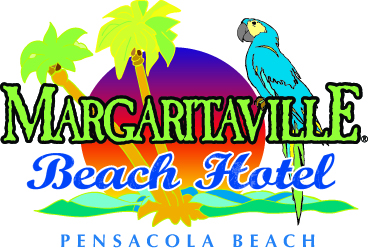 Margaritaville Beach Hotel, the Jimmy Buffett-inspired beachfront hotel on Pensacola Beach, is set to reopen to hotel guests on Monday, Nov. 23. The hotel has been closed to repairs since Hurricane Sally made landfall on September 16, 2020.
"We are thrilled to be able to open our doors again, especially in time for Thanksgiving," said Summer Smith, director of marketing for Margaritaville Beach Hotel. "We look forward to welcoming guests back to our beautiful waterfront hotel for some much-needed relaxation, great food and beautiful sunsets."
The hotel's commitment to the health and safety of its guests and team members remains its top priority. As such, the hotel will continue to operate under the same Covid-19 protocols as before its temporary closure. Face coverings remain required for guests age two years or older in all indoor public spaces.
Margaritaville Beach Hotel on Pensacola Beach sits on over 800 feet of Gulf-front property. The pristine hotel features a 'barefoot elegance' with 162 newly-appointed guest rooms, including 24 Corner King Executive rooms with wrap-around balconies.
The hotel is home to an award-winning restaurant, Frank and Lola Love Pensacola Café, featuring a spectacular view of the Gulf and dishes guaranteed to make your mouth water. In addition, the hotel offers various locations to host a wedding reception or corporate group meeting, including a banquet area or the LandShark Landing – a funky open-air beach bar adjacent to the Hotel. To book a hotel stay, go to margaritavillehotel.com.
For more information about at Margaritaville Beach Hotel, contact Summer Smith at ssmith@margaritaville.com or (850) 916-9755.