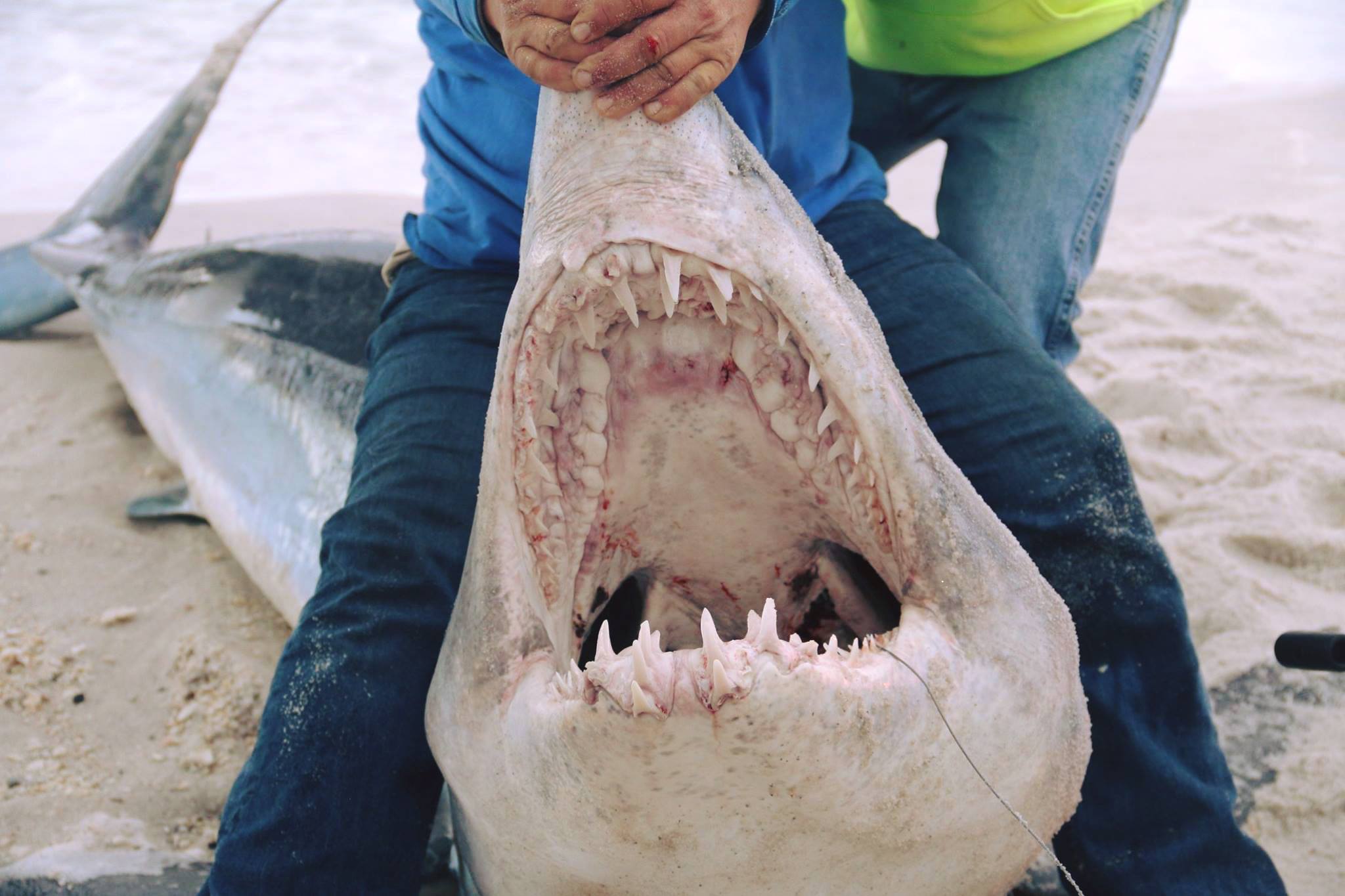 Photos courtesy Jon Becker
Team True Blue, a local sharkfishing group, has done it again. Yesterday Joe Rupiper Jr, a snowbird who stays at Summerwind Condos, reeled in a 10-foot Mako off Navarre Beach.
Rupiper had guidance from land-based shark world record holder Earnie Polk, who leads the team of fishermen.