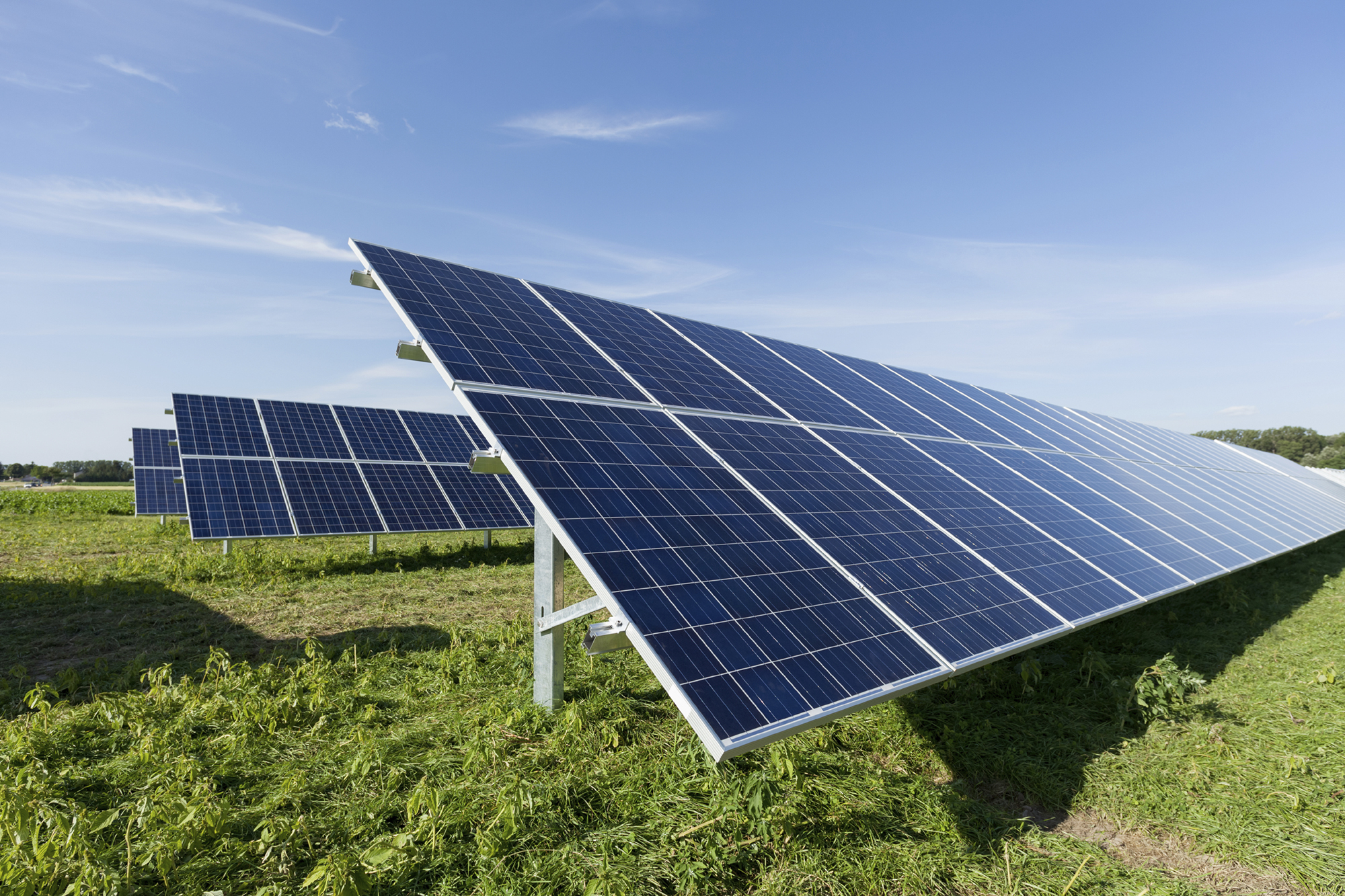 Officials from the U.S. Air Force and Navy will join representatives from Gulf Power and Coronal Energy August 22 for a ceremonial "Flip the Switch" event, celebrating completion of the three largest solar arrays on U.S. Department of Defense property, including one located at the Holley Outlying Landing Field on East Bay Boulevard in Navarre.
The recently completed 330-acre Holley Field site contains 475,000 photovoltaic panels and has the capacity to generate 40 megawatts of energy which could power nearly 6,100 Santa Rosa County homes for one year. Nearly 670 miles of cables, wiring and fiber cables and more than 46 million pounds of steel were used in the construction of the facility which utilized 149 laborers.
Ground was broken in November 2016 on the massive project, which spans 940 acres across three Navy and Air Force sites in Northwest Florida.
The ceremonial Flip the Switch will be held at Naval Air Station Pensacola's Naval Outlying Landing Field known as Saufley Field, which hosts the largest of the three installations: a 366-acre, 50 megawatt solar-generating facility.
A third 226-acre array is located on Eglin Air Force Base.
All three combined will have approximately 1.5 million solar panels capable of generating up to 120 megawatts of electricity, enough energy to power nearly 18,000 homes annually. These projects became operational earlier this summer.
The solar array projects were constructed by Gulf Power and developer Coronal Energy, powered by Panasonic. The projects will support the Department of Defense's commitment to renewable energy and help further diversify Gulf Power's energy portfolio.
Energy produced by the projects will serve Gulf Power customers across Northwest Florida and were approved by the Florida Public Service Commission in April 2015.
Together, these facilities will be among the largest photovoltaic arrays in Florida and have the potential to reduce carbon dioxide emissions by more than 3.5 million tons over 25 years.
Combined, this will be one of the largest solar projects east of the Mississippi.