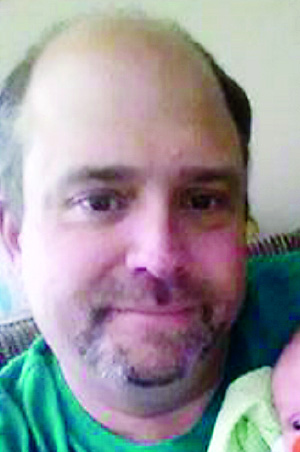 A Florida Department of Law Enforcement Officer who was arrested for two counts of child sex abuse last Tuesday was hit with more allegations and slapped with another charge of child sex abuse after a warrant was issued late last week regarding a separate alleged incident.
Charles McMullen, who was previously arrested and charged with 2 counts of Sexual Assault/Battery on a victim under 12 years of age and 2 counts of Lewd and Lascivious Behavior on a victim under 12 years of age last week was hit with  another count of Lewd and Lascivious Behavior/Molestation of a victim under the age of 12.
A warrant was signed for McMullen's arrest, and he was arrested last Friday and booked back into Santa Rosa County Jail. Originally, McMullen was booked into Santa Rosa County Jail last Tuesday for the four other charges, but posted his $1.5 million bond.
According to Sgt. Rich Aloy with the Santa Rosa County Sheriff's Office, McMullen was arrested late last Friday for the additional charge of Lewd and Lascivious behavior at his Milton home.
McMullen currently remains behind bars on the new charge without bond and has been placed on paid administrative leave by FDLE pending the investigation.
McMullen is a special agent supervisor over computer crimes at the FDLE Pensacola Regional Operations Center. There he investigated crimes involving child predators and had access to child pornography.
The four previous charges on McMullen stemmed from allegations from two 8-year-olds who knew McMullen.  The children alleged McMullen touched their genitals and made the children touch his and perform sexual acts.
His arrest last Friday regarded allegations from a 10-year-old boy who often visited McMullen at his house.
The child came forward with the allegations to his parents after the parents found out about McMullen's arrest last week since the child often went over to McMullen's house.
The child spoke to an investigator at the Santa Rosa Kids' House and alleged McMullen touched him on his genitals when the child complained that his leg was hurting. The child also alleged McMullen slept in the same bed as him on numerous occasions and woke up one night to something "wet" when McMullen was in bed with him.