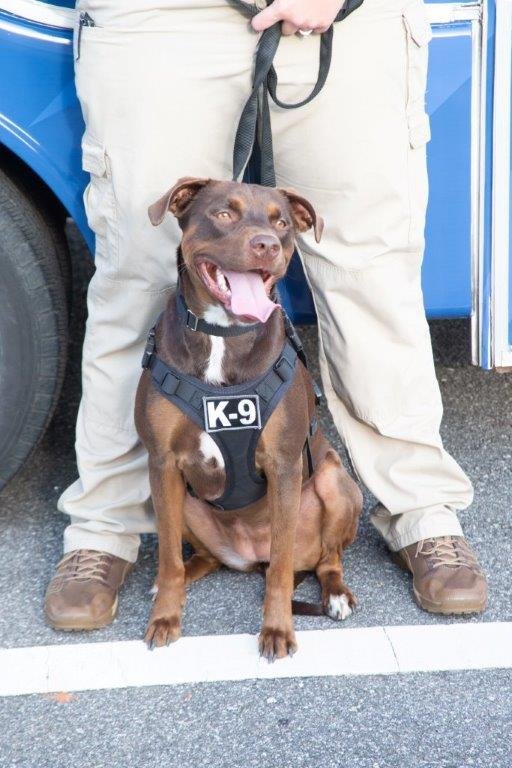 Agents with the Florida Department of Law Enforcement introduced the agency's first Electronic Storage Detection (ESD) canine, Maple, today at the Pensacola Regional Operations Center.

Maple will be used to sniff out anything that can digitally store information like USB drives, hidden cameras, computers, thumb drives, cell phones, CDs and DVDs. Maple is a 3-year-old rescued lab mix trained by FDLE Pensacola Special Agent Stephanie Cassidy.

Agent Cassidy, assigned to the Cyber Electronic Surveillance Support Team, trained Maple to search for hidden devices in cases where suspects may try to conceal their crimes by hiding storage devices.

FDLE Assistant Special Agent in Charge Chris Williams said, "As we all know, criminals are only getting smarter with today's technology. Having an ESD K9 can make all the difference during search warrants or area searches where it is suspected that an electronic device may have been hidden, especially with technology becoming smaller and smaller."

Maple is the only ESD canine in the Panhandle and one of three statewide. She will be used to assist other law enforcement agencies upon request.