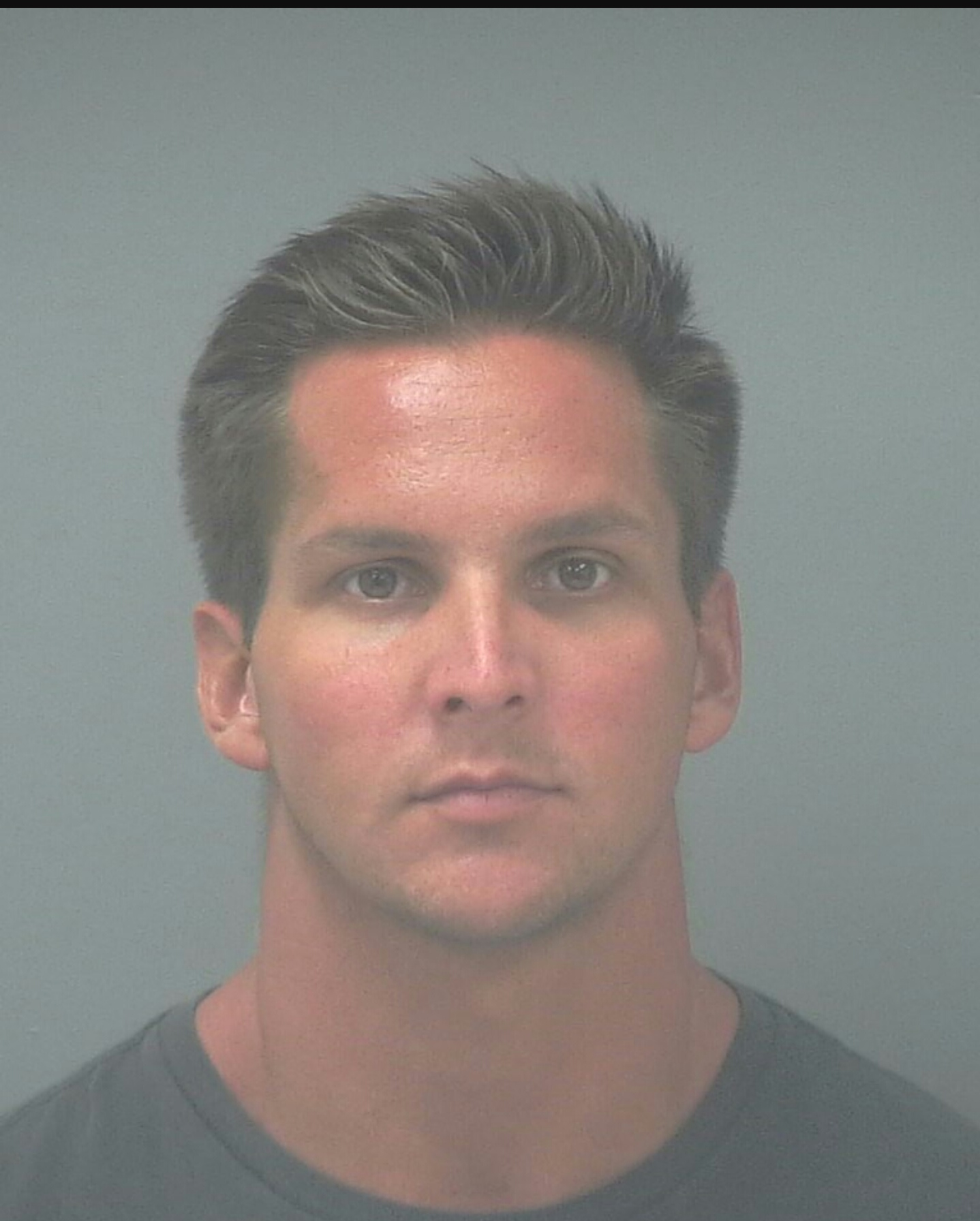 Midway Fire District firefighter Brayton Cale Secondine, 26, was booked August 22 into Santa Rosa County Jail on a felony hit-and-run charge, stemming from an August 2018 incident on Navarre Beach Bridge.
"The district has been advised of the situation involving Cale Secondine, and he has been placed on administrative leave, pending further review," stated MFD in an official statement.
The Florida Highway Patrol last year was searching for a 2010-2015 red Chevrolet Camaro which reportedly struck a woman who fell from the exterior of a moving vehicle on Navarre Beach Bridge on August 19, 2018.
According to FHP, Jeanette Martinez and Amber Morin were riding on the exterior of a 2011 Nissan Armada northbound on the Navarre Beach Causeway when Martinez fell off the SUV and landed in the northbound lane of the causeway.
Troopers say a second vehicle, a red Chevrolet Camaro between the years of 2010 – 2015, struck Martinez a few minutes after she fell into the roadway.
Martinez, 38, of Houston, Texas, later succumbed to injuries related to the incident Fort Walton Beach Medical Center.
Martinez's husband, Pedro Martinez Jr., was arrested for DUI causing serious bodily injury or death.
Secondine was issued a $50,000 bond and released at 11:20 a.m.
FHP released the following information this afternoon:
"On August 19, 2018, at approximately 2:29 AM, the driver of a red Chevrolet Camaro left the scene of a fatal crash on SR 399, the Navarre Beach Causeway. After an extensive investigation, FHP traffic homicide investigators identified the driver as Brayton Cale Secondine of Milton, Florida and filed a
warrant for his arrest on August 21, 2019. Mr. Secondine surrendered himself to officials at the Santa Rosa County Jail this morning and was subsequently released on $50,000 bond. He is charged with the following offense:
1. Failure to Stop and Remain at a Crash Involving Death. (Felony)"