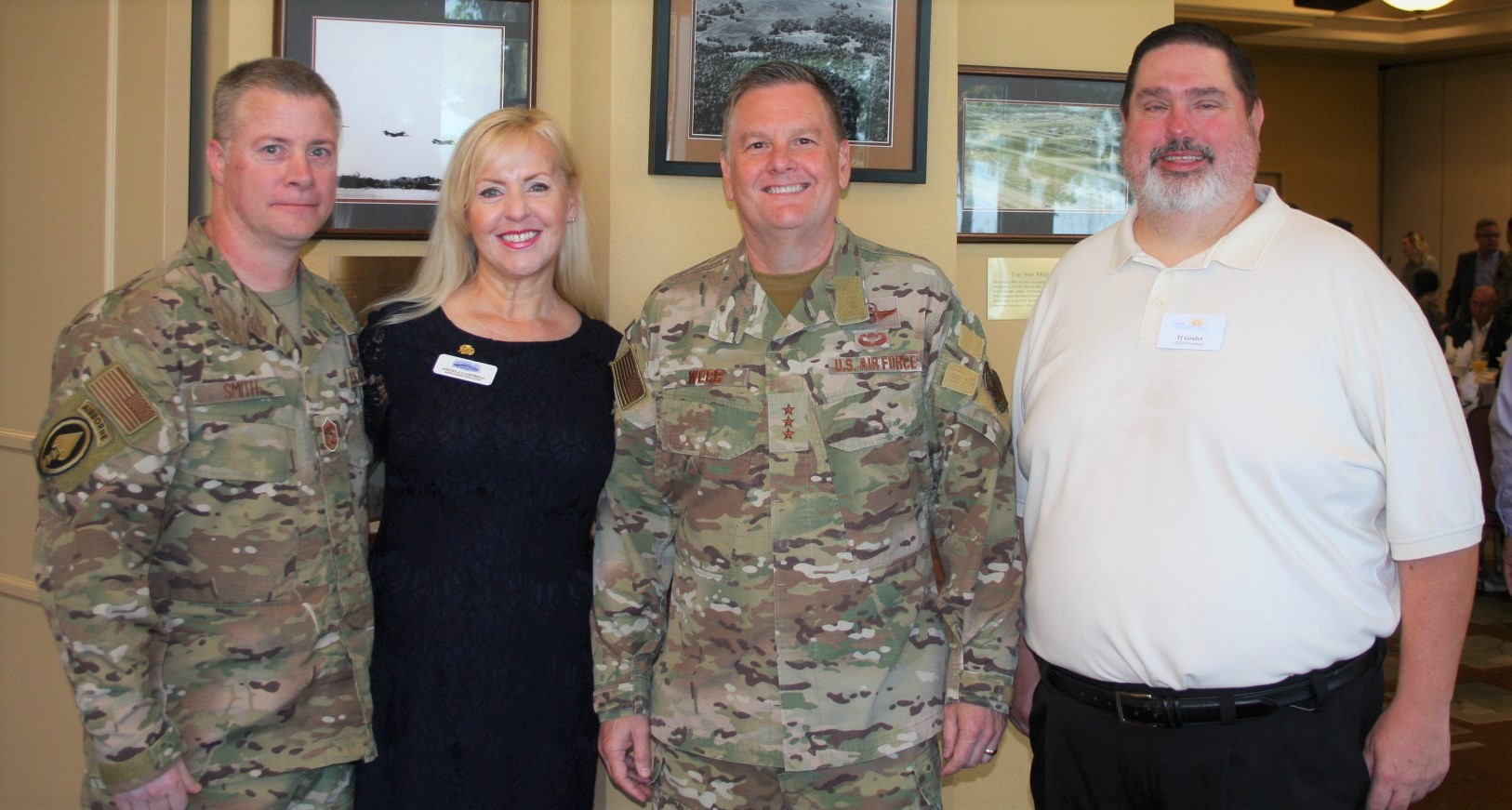 Pictured at the May 17 event are: AFSOC Command Chief CMSgt Greg Smith, NABOR Executive Angela Campbell, AFSOC Commander Lt. Gen. Brad Webb and Greater Navarre Area Chamber of Commerce CEO TJ Goulet. Photo by Romi White
Lt. Gen. Brad Webb, commander of Air Force Special Operations Command (AFSOC), was featured speaker during today's 3rd Annual Military Appreciation Breakfast hosted by the Greater Navarre Area Chamber of Commerce and the Navarre Area Board of Realtors (NABOR). Webb thanked event organizers, provided an AFSOC update and discussed impending changes to AFSOC leadership.
More than 200 military leaders and members attended the breakfast, along with community leaders and supporters from Navarre, including Santa Rosa County District 4 Commissioner Dave Piech, a retired USAF Colonel.
Webb, who has been nominated by President Donald Trump to lead the Air Force's Air Education and Training Command based in Texas, started off his presentation by thanking Florida Senator Doug Broxson for sponsoring a bill which was signed into law and waives or otherwise eases professional re-licensing for military members and their spouses.
"That's a big deal. It's huge and it's really appreciated," Webb said, noting the legislation helps meet one of the Air Force's main goals to strengthen its force and family.
Broxson, a member of the Florida Defense Support Task Force, said the legislation was part of an on-going effort to identify Florida as the most military-friendly state.
During his presentation, Webb talked about the integration of space command into operations. "Connectivity with special operations and space is robust," he said, noting he couldn't delve into the details.
He also said the transition to C-130J model gunships was providing great capability and a "totally different" machine. "It's going to combat this summer," he said of the aircraft. Webb said Hurlburt may also be getting some A-29s, which he said can be refueled in austere environments.
Webb went on to also thank attendees for supporting the military, pointing out he had lived in Navarre for six years from 1988-1994. "You can pack a house. This is crazy," he said of the sold-out crowd gathered at Soundside Club at Hurlburt.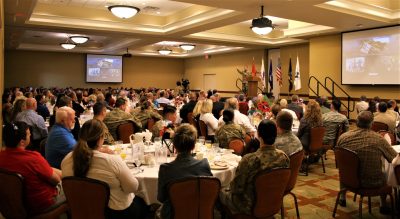 Webb also congratulated AFSOC Command Chief MSgt Greg Smith. "He's headed to be the next senior enlisted leader of our four-star Special Operations Command down in Tampa. He leaves next month," Webb said. "Really, really proud of him."
"It was a huge honor for NABOR to be part of such an auspicious event that brought together so many of the Navarre business community to celebrate our local military," said NABOR Executive Angela Campbell. "Our NABOR members couldn't be prouder to call Hurlburt's Special Operators our neighbors and friends."
Campbell praised both Webb and Smith for leaving behind what she describes as a legacy of excellence. "Our nation is stronger and safer thanks to their efforts. Both will be sorely missed locally as they transition to their next tour of duties."
Chief MSgt Cory M. Olson has been tapped to be the new command chief of AFSOC. He's currently Command Chief of the 58th Special Operations Wing at Kirtland AFB in New Mexico.
Additionally, Colonel David A. Harris Jr has been nominated for the rank of Brigadier General. He's pictured below with Piech and Santa Rosa County Sheriff's Office Captain Jason Erlemann, who congratulated Harris on his impending promotion.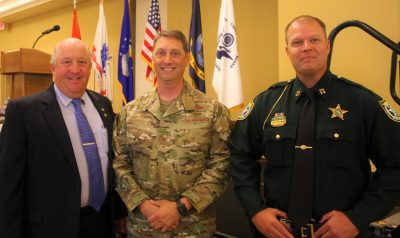 A gallery of photos from today's event is below: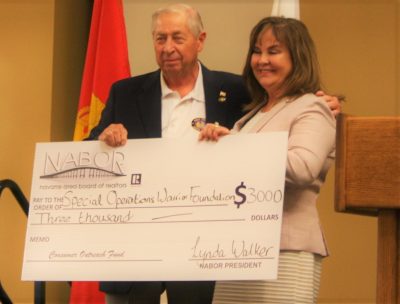 NABOR President Lynda Walker during the event presented a $3,000 check to the Special Operations Warrior Foundation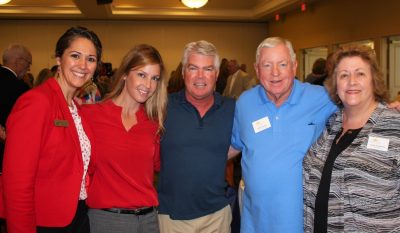 Representatives from Eglin Air Force Base's Public Affairs Office pictured with members of the Greater Navarre Area Chamber of Commerce's Military Affairs Council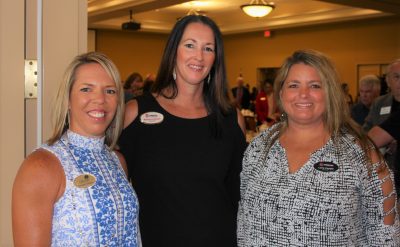 NABOR members Jennifer Gomes of University Lending in Navarre and Rebecca Hensel and Lorie Coogle of ERA American Real Estate Navarre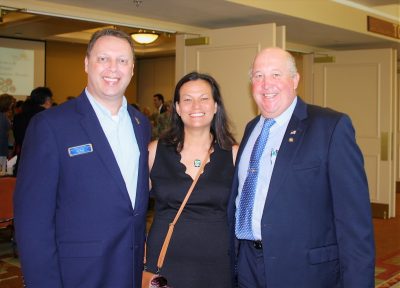 Equity & Trust Realty Broker Eric Musch with Lynn & Commissioner Dave Piech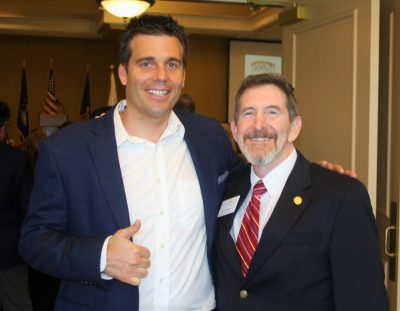 Santa Rosa County Zoning Board Member James Calkins with Greater Navarre Area Chamber of Commerce Military Affairs Council member Jon Kagan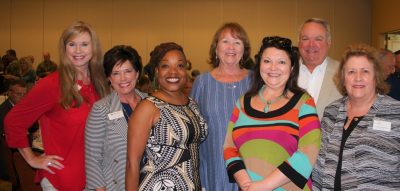 Beach Community Bank and Beach Community Mortgage was a sponsor of the event