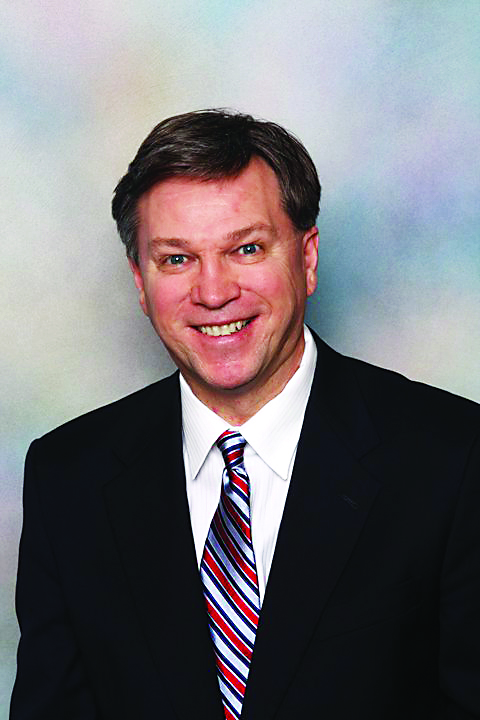 Earlier this year First Judicial Circuit Court Judge John Miller moved over to Escambia County to take over Circuit Court Judge Ross Goodman's seat.
The move came at an appropriate time for Miller, whose daughter was transferring to a private school in downtown Pensacola in the fall. Miller wanted to take the opportunity to be closer to his daughter, who suffers from scoliosis, in case an emergency arose and he had to be with her.
"I never intended to sit anywhere other than Santa Rosa County as a judge," Miller said. "When you get into private school, transportation options become limited. So my wife and I felt that was a good place to put her."
Miller's wife, Adrianna M. Spain, works in downtown Pensacola as well, which made Miller's move even more comfortable.
"I actually grew up in Milton…went to King Middle School and graduated from Milton High School," Miller said.
So it was no surprise after graduating from the University of Florida College of Law that Miller returned to his roots in Santa Rosa County.
"I started practicing law at Johnson, Green and Miller in Milton and did that for about 20 years," Miller said.
And after two decades with the Milton law firm, Miller decided to take a swing at a bigger role. Starting work as a Santa Rosa County General Magistrate in 2007, the Milton High graduate was eventually appointed Circuit Court Judge in 2010.
Miller was appointed to the First Circuit Court in Santa Rosa County by then Governor Charlie Crist in September 2010. At the time, Miller was filling a big seat, left empty by Judge Kenneth Williams who was retiring.
"When I started practicing law in 1987, we had one circuit judge, and one county judge (in Santa Rosa County). Now we have four circuit judges, two county judges and full time magistrate. So the legal community has grown so much in the county," Miller said.
So much so, that Miller said it has already outgrown the courthouse in Milton.
Miller has always been well known for his kind and respectful approach inside the courtroom, but advocating for a new courthouse in Santa Rosa County has always been a strong subject for him.
"It's bad there. It's always been bad for as long as I've been practicing law," Miller said. "The conditions have gotten worse."
So bad that the judge had to run a space heater in his office during his daily trips to the building, which was erected nearly 90 years ago. Even in the middle of summer.
"There is no way to regulate temperature in the courthouse," Miller said. "I was running the space heater nonstop in the middle of July."
And despite the hiccups the county faces with "security" being an issue at the courthouse, Miller said Santa Rosa County Sheriff's deputies have been able to keep the courthouse a secure site for those visiting the building in downtown Milton.
"You have to use the same bathrooms as the general public…and it's bad when you come out after sentencing someone to 30 years and you have to come out in the hallway and there is their mother or brother," Miller said. "Sheriff (Wendell) Hall does an amazing job handling security, but there is only so much you can do with the facility they have. We have outgrown it."
But throwing on a jacket in the middle of the summer in Milton for the sake of keeping warm inside his chambers never changed his demeanor inside the courtroom.
Miller, to many, was known for having a gentle, hands-on approach with anyone who entered his courtroom in Milton. And he has carried that same conduct over into Escambia.
"My job is to enforce the law, but I believe in treating people with respect and dignity regardless of whether it's family law or a criminal case," Miller said.
And many of the people who have entered Miller's courtroom will tell you, there's no pressure.
"I want them to at least walk out of there saying 'Hey, he listened to me'. I've seen many different styles of judging, and I don't want to create an atmosphere where people are afraid to talk or speak up. I want to do everything I can to create an atmosphere where people aren't afraid to speak up or say something, because sometimes judicial centers can be intimidating," Miller said.