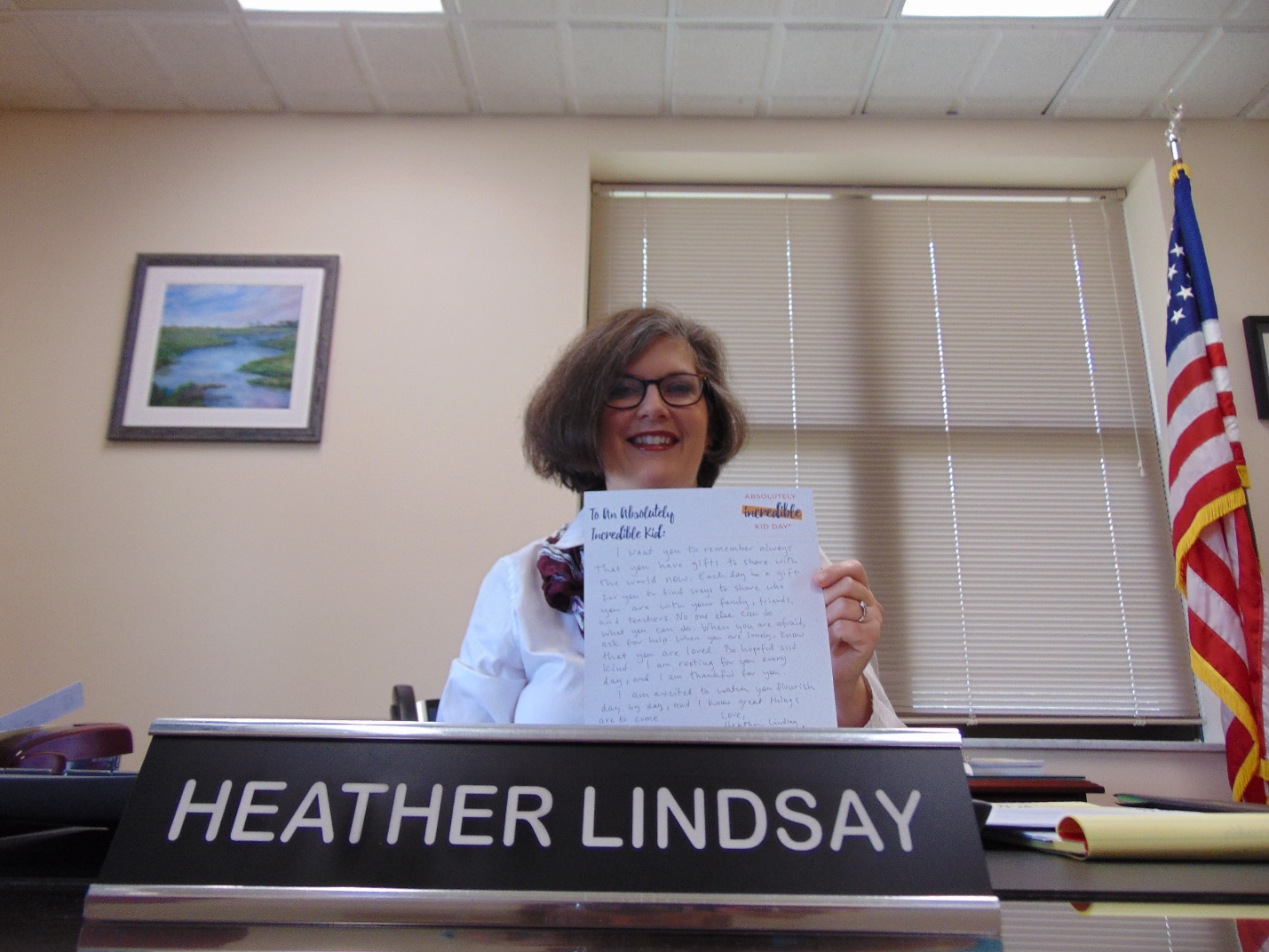 Camp Fire Gulf Wind, Inc. is proud to announce Milton Mayor Heather Lindsay is the 2019 spokesperson for Absolutely Incredible Kid Day® of Northwest Florida for 2019.
To celebrate Absolutely Incredible Kid Day®. On March 21, Camp Fire and Mayor Lindsay are asking adults throughout Northwest Florida to send notes, emails, letters, texts or videos to the kids in their lives and tell them why they are incredible.
"I am so pleased to participate in Absolutlely Incredible Kid Day ®," Mayor Lindsay said. "I was raised to believe I could do anything I set my mind to do, and I hope every child believes in his or her ability today to share the incredible gifts each child has."
Additionally, as part of this year's celebration, Camp Fire nationally selected three Incredible Kid honorees to experience two exciting, all expenses paid trips to Kansas City and Los Angeles. At the Absolutely Incredible Kid Day® Benefit Luncheon on March 1 in Kansas City, the selected Incredible Kids will be recognized and honored at the event, keynoted by Kansas City Chiefs legend Will Shields. The Incredible Kid honorees will also be flown to Los Angeles for a VIP luncheon on March 24 to celebrate incredible kids everywhere with cast members from SHAZAM!, and enjoy a special screening of the movie before it is released in theaters.
Camp Fire has been an inclusive, innovative leader in youth development since 1910. It founded Absolutely Incredible Kid Day® in 1997 to inspire, encourage and uplift our nation's youth. Today, Camp Fire's 53 councils, located in 25 states and Washington D.C., will engage their communities online and offline to participate in this powerful holiday. Notable past participants in Absolutely Incredible Kid Day® include former presidents Bill Clinton and George W. Bush, Oprah, Pro Football Hall of Fame Inductee Jerry Rice and U.S. Astronaut and former Senator John Glenn.
For more information on Camp Fire or Absolutely Incredible Kid Day®, please visit CampFireKidsFL.com and follow them on Facebook, Twitter and Instagram (@CFGulfWind). To showcase your incredible kid on social media, or to follow along on your favorite platform, please use the hashtags #AIKD and #KidDay on all social media platforms