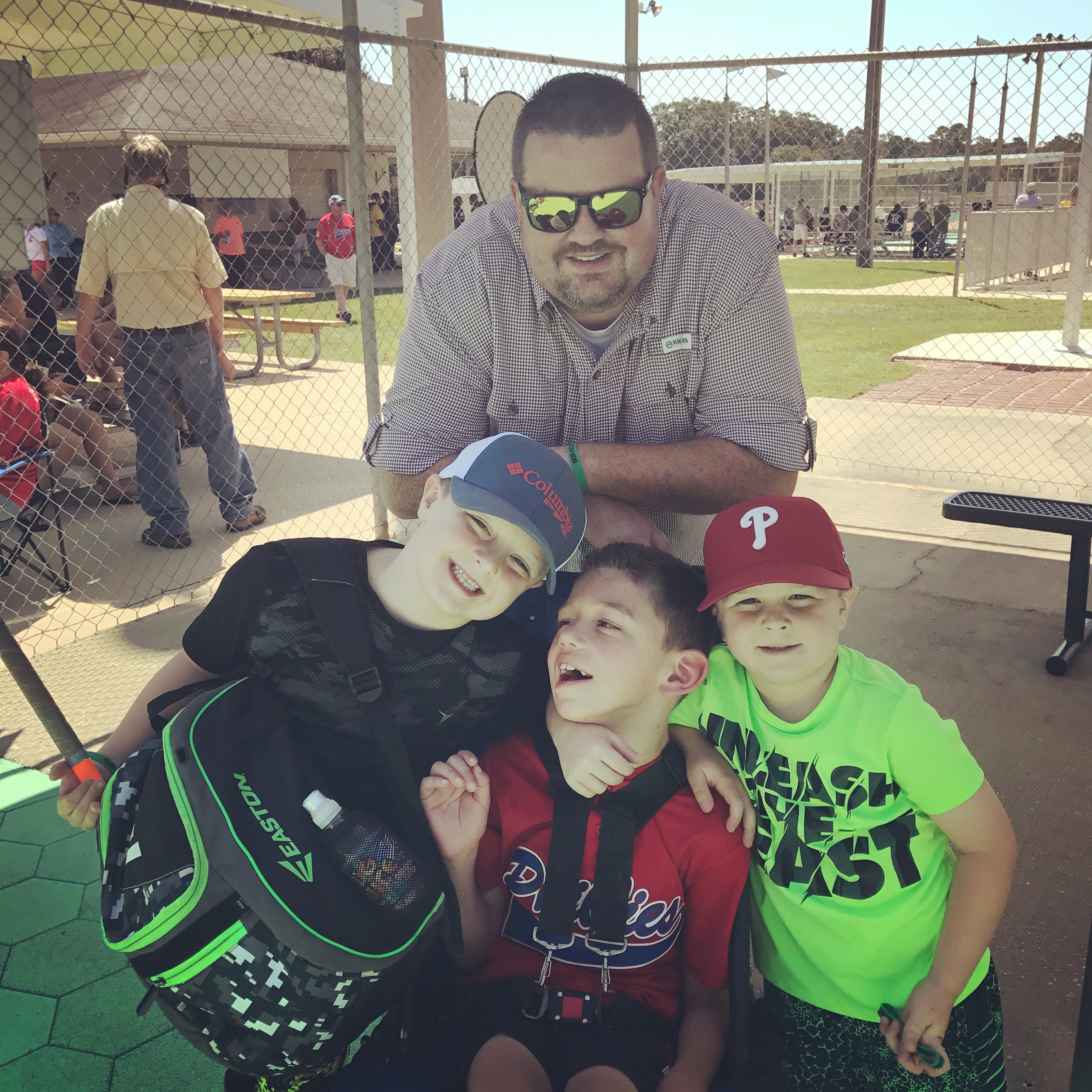 Plans are in the works for South Santa Rosa County to get a Miracle League Park.
"Everything is still in the early stages, but I look forward to working with them to bring this to Santa Rosa County," Santa Rosa County Commissioner Lane Lynchard told South Santa Rosa News.
Last week Lynchard successfully sought for his fellow county commissioners to add the Miracle League project to its state legislative "wish list" for the upcoming budgeting session.
As a result, Santa Rosa County is seeking for $150,000 in state funding toward construction of baseball facilities in South Santa Rosa County to provide a safe, organized facility for persons with mental and/or physical challenges can enjoy and participate in playing ball.
The estimated cost of the facility is around $450,000.
Lynchard said he can use some funds designated for District 5 recreation projects toward the project, and a community-based effort to raise funds to cover costs is also underway.
Brooke Whiffen is leading the community effort as president of the organization's board of directions.
Whiffen said he was motivated to step up and help by Pastor Scott Veroneau, at Community Life United Methodist Church.
"The preacher did a sermon one day and said give back to community," said Whiffen. "This was an opportunity where I have experience in leadership. I saw it as a venue to try to give something back."
Whiffen said the group has done "a little bit" of fundraising so far but noted it's still early in the multi-year process from vision to first pitch.
In fact, the group hasn't yet solidified where the park will be constructed. However, Whiffen said ideally it will be built next to an existing ball park. "There are a number of options," he said.
Navarre mom Leah Cortello was ecstatic when she heard of the plans. Her son Kaden is currently involved in Miracle League of Pensacola.
"But the drive can put a bit of a string on our family of five sometimes," Cortello said. "Kaden is just one of so many children in Santa Rosa Rosa County who will be get to benefit from the miracle league coming to our area!"
Cortello said she would love to see so many more children and adults with all sorts of different abilities get involved with Miracle League and by bringing it to our very own community that could happen."
To follow and help out the effort, like @miracleleaguesrc on Facebook or call 850-554-4375 or visit miracleleaguesrc.weebly.com.