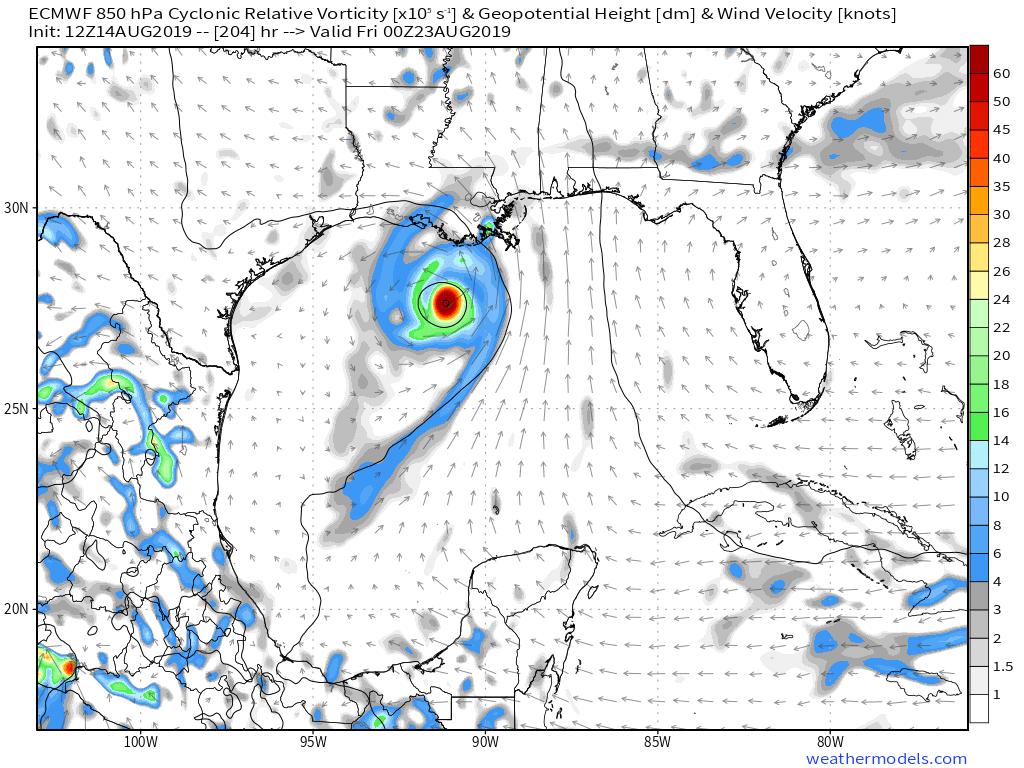 Graphic via weathermodels.com
Weather forecasters are eyeing the potential for a tropical system to form in the Gulf of Mexico late next week.
"Models are beginning to show a tropical system in the Gulf of Mexico next week, Thursday," said Meteorologist Ryan Maue with weathermodels.com.
Dylan Frederico, a meteorologist with WTVM in Columbus, Georgia agrees.
"There's some rumblings from model guidance that a tropical system may try to pop in the Gulf late next week. This is from a tropical wave currently in the east-central Atlantic," Frederico said. "Nothing is imminent, but this serves a friendly reminder that we're approaching the heart of hurricane season"
It remains to be seen whether or not a storm will form, but both meteorologist urge preparedness.
"No action is necessary now — except being aware that we're heading into the heart of Hurricane season," Maue said.
Toward that end, a local disaster preparedness expo is taking place Saturday, August 17. The Gulf Coast Disaster Preparedness family resource fair will take place from 10 a.m. until 5 p.m. at 440 E. Heinberg Street in Pensacola. The event is free and open to the public. Featured speakers will include first responders and emergency management personnel, providing information about what to do before, during and after a storm. There will be raffle and door prizes and free kids' ID kits will be provided to the first 100 attendees. For more information on the event call (804) 914-2500.