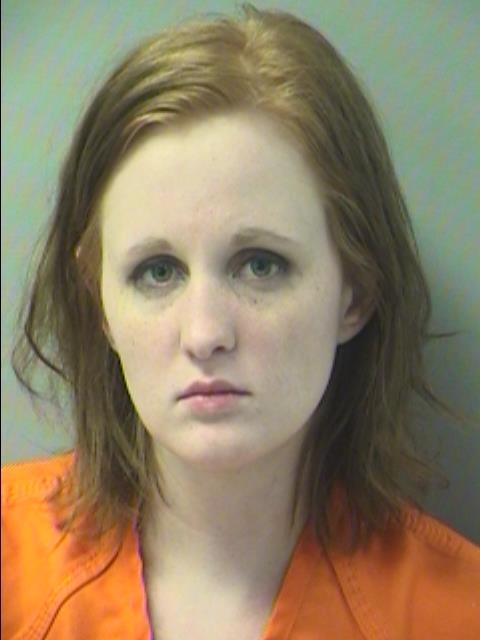 Ginger Bowden Madden, State Attorney for the First Judicial Circuit of Florida, announced that on October 5, 2021, Destinee Merrell pled guilty to Accessory After the Fact to a First Degree Felony and two counts of Child Neglect. Merrell was adjudicated guilty and sentenced to ten years in state prison at the Florida Department of Corrections.
Merrell entered a plea after her Co-Defendant and live-in boyfriend, Cory Hagwell, entered a plea to Aggravated Manslaughter of a Child and two counts of Child Neglect. Hagwell was adjudicated guilty and sentenced to thirty years in state prison at the Florida Department of Corrections.
The charges arose in November of 2017 after Merrell called 911 to report her child missing. Law Enforcement later discovered the child's body near the residence shared by both Hagwell and Merrell in Crestview. Law enforcement interviewed both Hagwell and Merrell. During their interviews, both attempted to place blame on each other, and provided an inconsistent timeline and explanation of events. Merrell's surviving five-year-old child provided information regarding events through a forensic interview. The State of Florida decided to seek the death penalty against Hagwell based upon the information learned from the forensic interview. However, the State of Florida later decided to remove the death penalty after a deposition of the same child witness. During the deposition, the child witness was unable to recall critical information essential to the State's position regarding the death penalty.
Merrell eventually cooperated with law enforcement and admitted that she made false statements in an effort to protect Hagwell. Although Merrell did not witness the actual incident that caused the death of the victim, Merrell disclosed to law enforcement she heard a "thud" when Hagwell put Merrell's daughter in "time out" by locking her inside a bathroom. Merrell revealed that she went to check on her daughter approximately four to five hours later and found her daughter deceased.
After conducting an autopsy on the deceased, the Medical Examiner, Dr. Minyard, determined the cause of death as blunt force trauma to the Victim's head. Dr. Minyard opined the type of injury suffered by the Victim was consistent with the type of injury an individual would sustain from striking an uneven surface; however, who or what caused the fatal trauma could not be determined. Additionally, neither the evidence nor an expert could exclude the theory that an elevated fall caused the fatal injury; for example, a fall from a countertop, chair, or bathtub, etc.
Okaloosa County Sheriff's Office conducted the investigation. Assistant State Attorney Leah Glisson prosecuted the case. Please contact the State Attorney's Office at (850) 689-5620 for any questions or further information.