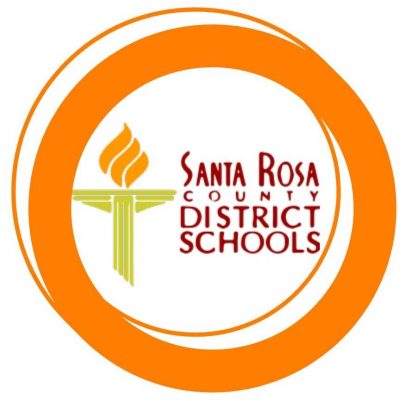 With less than a month before school resumes, a petition asking for a distance learning option in Santa Rosa County is making waves, and the mom behind it, Ashley Dehnert Miller, is unapologetic in her efforts to give local families more choices for their school-aged children.
Miller has two children in the school system. Her youngest daughter has special needs and will be starting the school year with an individualized education plan for the first time, and she is concerned virtual learning might not be the best fit for her gifted child.
Therefore, Miller started the petition, which so far has been shared and signed by nearly 2,200 concerned parents, calling for Santa Rosa County District Schools (SRCDS) to consider a distance learning platform like many other Florida counties have opted to implement, including several neighboring counties such as Escambia.
However, Santa Rosa County School Superintendent Tim Wyrosdick in a July 13 response to the petition doesn't seem open to the request.
"Santa Rosa District Schools recognizes a 'blended classroom' or 'schedule' is offered by some school districts," stated Wyrosdick, noting the district has chosen to not include that option. He cited high-quality virtual options, problems for course access and an undue training and planning burden for teachers as reasons for the decision.
The primary virtual school option for SRC parents is Santa Rosa Online Academy (SRO). As of now, there is no cut-off date to enroll a child at SRO, according to Wei Ueberschaer, vice-chairwoman of Santa Rosa County School Board. To register, students must first be unenrolled from their current school and commit to at least one semester (or two nine-week blocks) in the new virtual public school environment.
But some parents of children with disabilities or students utilizing exceptional student education services, such as gifted programs, are concerned that is not enough.
"Virtual school cannot accommodate kids with disabilities," Miller told South Santa Rosa News. She also believes implementing distance learning could help if classrooms or schools are shutdown for positive COVID-19 cases.
The next school board meeting will take place at 10 a.m., July 23 at 5086 Canal Street in Milton.
Miller plans to be there and hopes other concerned parents will attend. Per SRCDS website, attendance will be limited to 50 persons in board meeting room, and social distancing guidelines will be enforced.
"This isn't going to end here," Miller said. "This puts more fight in my step."