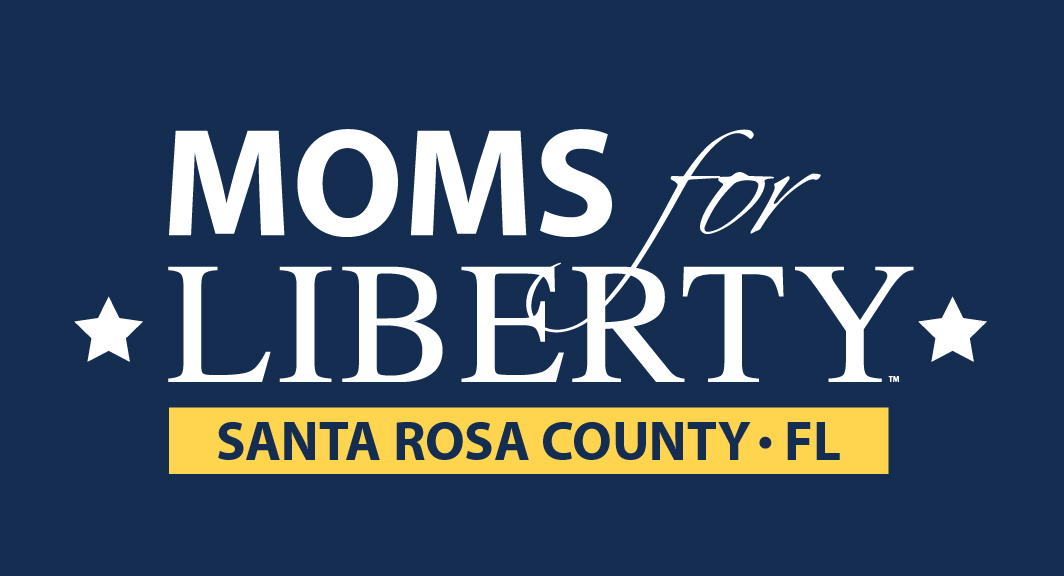 The Santa Rosa Chapter of Moms for Liberty recently investigated materials in Santa Rosa school libraries and revealed their findings during Tuesday night's Santa Rosa County School Board meeting, claiming more than 65 books contain concerning material, including but not limited to explicit sexual content.
"We are in utter shock from our findings," said Mariya Calkins, chairwoman of the newly formed Santa Rosa County Chapter of Moms for Liberty, who provided South Santa Rosa News with a spreadsheet containing more than 65 books she said were accessible via Santa Rosa County District Schools and contained sexual, drug-related and other disturbing material.
Calkins pointed out books like 'Is He a Girl' from Louis Sachar's Marvin Redpost series which contains references to switching genders. She said the Redpost books are currently available in Chumuckla Elementary and W. H. Rhodes Elementary schools.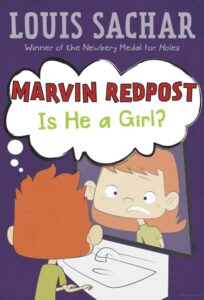 "I am a mother of an elementary school aged child, and these findings are what makes our fight so real. These horrible books are not just somewhere in woke San Francisco, they are here in Santa Rosa County School Libraries."
Additionally, another book discovered at Pace High School's library is "A Court of Thorns and Roses" by Sarah J. Maas. The parent who found that book says it contains explicit and obscene sexual content.
"Our district media services specialist just received the list of 65 late yesterday," said Dr. Tonya Shepherd, public information officer for Santa Rosa County District Schools. "She is searching to see if these books are in our libraries. As far as 'A Court of Thorns and Roses'' at Pace High, that book is not there. It was marked as 'lost' in November 2022."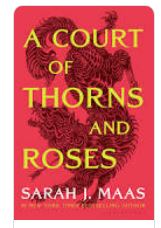 Shepherd went on to say that the media specialist for Pace High School does not plan to replace "A Court of Thorns and Roses;" however, if it came up, she would follow the selection criteria process as outlined in school board policy 4.22 and would bring to her library committee as required by policy.
According to Calkins, "A Court of Thorns and Roses" remains accessible at Navarre High School and Central School.
Calkins said her group of 'joyful warriors" is rapidly growing with motivated parents, grandparents, community members and teachers who are willing to dedicate their time and efforts toward the removal of pornographic and indoctrinating materials from Santa Rosa school libraries.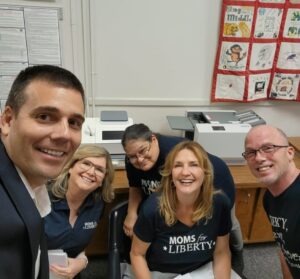 The Santa Rosa County Chapter of Moms for Liberty will host their next meeting at 5:30 p.m., May 30 at 4315 Avalon Boulevard in Milton. For more information visit https://www.momsforliberty.org/chapters/santa-rosa-county-fl/
EDITOR'S NOTE: The list of books under review include the following:
WOKE: A YOUNG POET'S CALL TO SOCIAL JUSTICE
WHAT RILEY WORE
WE ARE NOT YET EQUAL
WAYWARD SON
UNCOMFORTABLE CONVERSATIONS WITH A BLACK BOY
TWISTED
TTYL
TOWER OF DAWN
TOUCH BLUE
THIRTEEN REASONS WHY
THE UPSIDE OF UNREQUITED
THE TRUTH ABOUT ALICE
THE TEENAGE GUY'S SURVIVAL GUIDE
THE TALK: CONVERSATIONS ABOUT RACE, LOVE AND TRUTH
THE PRINCE AND THE DRESSMAKER
THE LOVE INTEREST
THE HOUSE THAT WASN'T THERE
THE HOUSE ON MANGO STREET
THE HISTORY OF RACISM IN AMERICA
THE HATE U GIVE
The Boy And Girl That Broe The World
THE BLACK FLAMINGO
The Assassin
THE 57 BUS
STARLA JEAN: WHICH CAME FIRST THE CHICKEN OR THE FRIENDSHIP
STAMPED(FOR KIDS): RACISM, ANTIRACISM, AND YOU
SLAVERY WASN'T ONLY IN THE SOUTH
SILENT MOBIUS VOLUME 1
SEX PLUS: LEARNING, LOVING, AND ENJOYING YOUR BODY
SEX IS A FUNNY WORD
SCARS
RHYMES WITH WITCHES
READY OR NOT
RACE AND POLICING IN MODERN AMERICA
QUESTIONS AND FEELINGS ABOUT RACISM
PUMPKIN HEADS
PROTESTING POLICE VIOLENCE IN MODERN AMERICA
PET
NOTHING LIKE YOU
MY JIM
MIOSOTIS FLORES NEVER FORGETS
ME AND EARL AND THE DYING GIRL
MARVIN REDPOST: IS HE A GIRL?
LIGHT IT UP
LET'S TALK ABOUT RACE
LAURA DEAN KEEPS BREAKING UP WITH ME
l8r, g8r
IMPULSE
I AM NOT YOUR PERFECT MEXICAN DAUGHTER
HALF A CHANCE
FLOWERS IN THE ATTIC
FANGIRL
Fallout
Fade
Fable
ELEANOR AND PARK
DRESS CODES FOR SMALL TOWNS
DOLL BONES
DISCRIMINATION IN SOCIETY: RACIAL DISCRIMINATION
CLOCKWORK PRINCESS
CINDERELLA IS DEAD
CEMETERY BOYS
CATWOMAN: SOULSTEALER
BREATHLESS
BOY MEETS BOY
BOY GIRL BOY
#BLACKLIVES MATTER: PROTESTING RACISM
BEYOND MAGENTA: TRANSGENDER TEENS SPEAK OUT
BEING JAZZ: MY LIFE AS A (TRANSGENDER) TEEN
BEFORE WE DISAPPEAR
BE AMAZING: A HISTORY OF PRIDE
BAD BOY: A MEMOIR
ANTIRACIST BABY
ANGUS, THONGS, AND FULL-FRONTAL SNOGGING: CONFESSIONS OF GEORGIA NICOLSON
AN ORDINARY DAY
ALT ED
ALMOST PERFECT
101 WAYS TO DANCE
A COURT OF MIST AND FURY
A Court of Silver Flames
ALLEGEDLY: A NOVEL
BEETLE AND THE HOLLOW BONES
BREATHLESS
Crank
Damsel
Forever…
INFANDOUS
IT'S NOT THE STORK!
LAST NIGHT AT THE TELEGRAPH CLUB
Lucky
MONDAY'S NOT COMING
NOT MY PROBLEM
Push
Red Hood
Sold
The Haters
THE INFINITE MOMENT OF US
THE NOWHERE GIRLS
This Book Is Gay
THIS ONE SUMMER
Tilt
TRIANGLES
Tricks
WHAT GIRLS ARE MADE OF
YOU: A NOVEL
A Court of Thorns and Roses
A Court of Frost and Starlight
A Court of Wings and Ruin
Empire of Storms
House of Earth and Blood
Out of Darkness
The Kite Runner
Milk and Honey
Jesus Land: A Memoir
People Kill People
Beautiful
Living Dead Girl
The Perks of Being a Wallflower
All Boys Aren't Blue
House of Sky and Breath
Slaughterhouse-Five
Normal People
Julian Is A Mermaid
The Absolute True diary of A Part-Time Indian
The Carnival At Bray
The Duff
The V-Word
This Is Our Rainbow
When Aidan Became A Brother