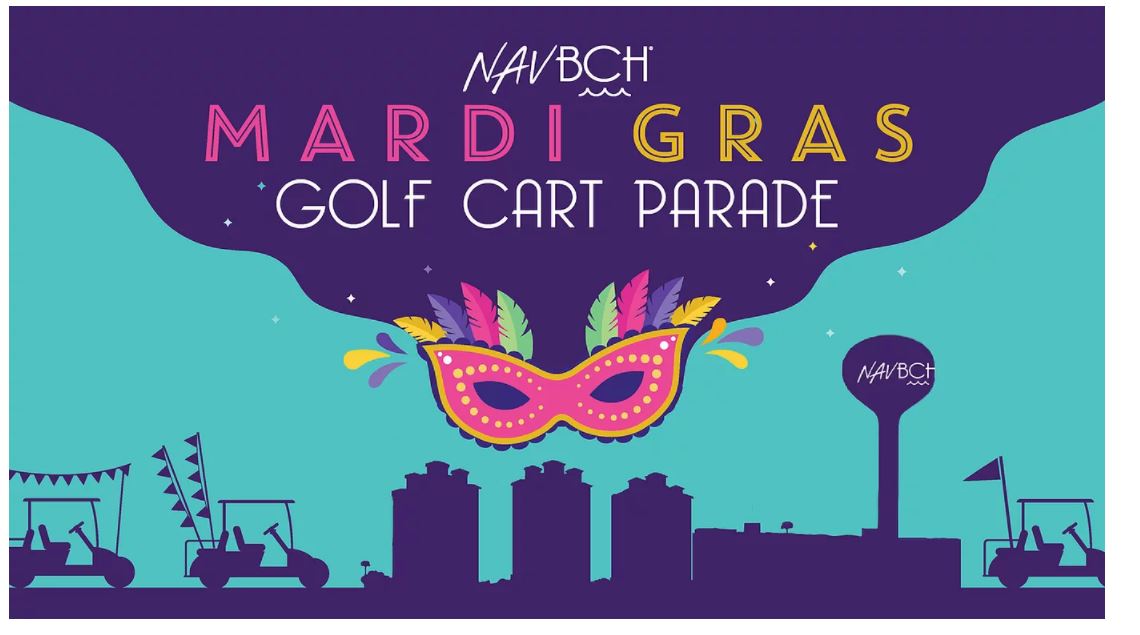 To have an event added or removed from this page, email news@ssrnews.com
Navarre Beach Mardi Gras Golf Parade and After Party
1 pm, Sat., Feb. 6
Line up starts at 12:30 p.m. Route will be west from the intersection of Homeport Drive and White Sands Boulevard, makes a loop around Grand Navarre Boulevard then heading south, turning east onto Gulf Boulevard, ending at Juana's Pagodas where an after party featuring live music, crawfish and awards kicks off at 1:45 pm. COVID-19 precautions include no spectators (only golf carts) and no beads.
Pensacola Beach Mardi Gras Lighted Boat Parade and Fireworks Show
6-9 pm, Sat., Feb. 6
Sets sail from Little Sabine and travels east on Santa Rosa Sound to Quietwater Boardwalk before returning back to Little Sabine. Following the parade, a fireworks display will take place at 7:45 pm along Quietwater Boardwalk.
Destin Commons Mardi Gras Parade
7 pm, Fri., Feb. 12
Live music, free face painting and photo booth from 6-8 pm. Parade starts at 7 pm.
Baytowne Mardi Gras Parade
2-4 pm, Sun., Feb. 14
Colorful floats, golf carts and trucks plus costumed dogs throwing beads, Moon Pies and other goodies. Lineup starts at Baytowne Marina.
Prichard Mardi Gras Association Parade
10 am, Sat., Feb. 13
Prichard, Alabama
Followed by Krewe of Goats Parade at 11 a.m.
Krewe of Sparta Reverse Parade
12 noon, Sat., Feb. 13
Saraland, Alabama
Joe Cain Day Parade – Fort Morgan
1 p.m., Sun., Feb. 14
Fort Morgan, Alabama
Floats and decorated golf carts will move along the route from Ponce de Leon Court from Bernard Court East to Triple Tail Lane. Hosted by the Fort Morgan Parading Society